What's New at St Joseph's
EXCITING NEWS

Friends of St Joseph's have launched our own school lottery.

This lottery has been set up specifically to raise money and make a difference for our children!

It's a fantastic way to bring Parents, Carers, Teachers and the wider community together, in partnership with our school, and at the same time give something back. We hope to raise funds that can support and enrich the education of our children - we aim to provide extra resources for the children, improve the school environment as well as run extracurricular activities such as music, art and sport.

Your support is greatly appreciated and we wish you good luck!

Please share with family and friends as there are some great prizes to be won!

You can buy your tickets here - https://www.yourschoollottery.co.uk/lottery/school/st-josephs-school-a-catholic-voluntary-academy

Our First draw will be held on 12th December 2020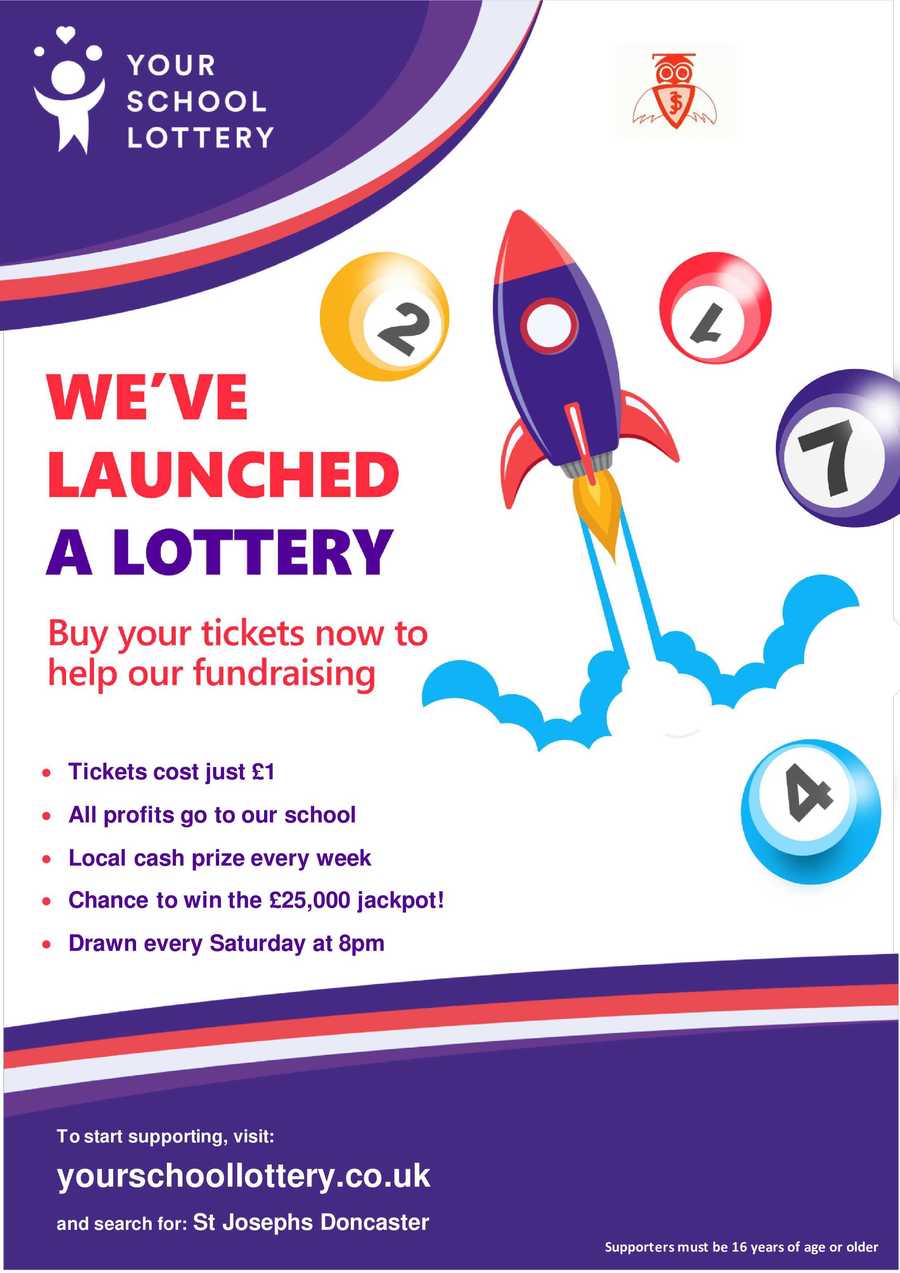 New Scooters and Track
Over the summer, thanks to a £10,000 National Lottery Grant, we had a no maintenance track on the field laid. This will encourage a daily mile walk/run for both children and parents before school/during playtimes/afternoon brain breaks/ PE lessons etc.
Friends of St Joseph's have now provided scooters to be used on a weekly class rota and also markings will be painted on the track to teach and encourage safe use.
Library Opening 12th February 2019
A member from the Doncaster Library Service came along to the event and read to our children!
Library Opening 12th February 2019
St Joseph's will have an official library opening on Tuesday 12th February for the whole school. Doncaster library service are coming in to read to each class and talk to them about looking after books and how to use a library and where to find everything.
After the library has opened, each class will have a slot where they can use the library with their parents before school from 8.30 - 9 am.
Please see below for timetable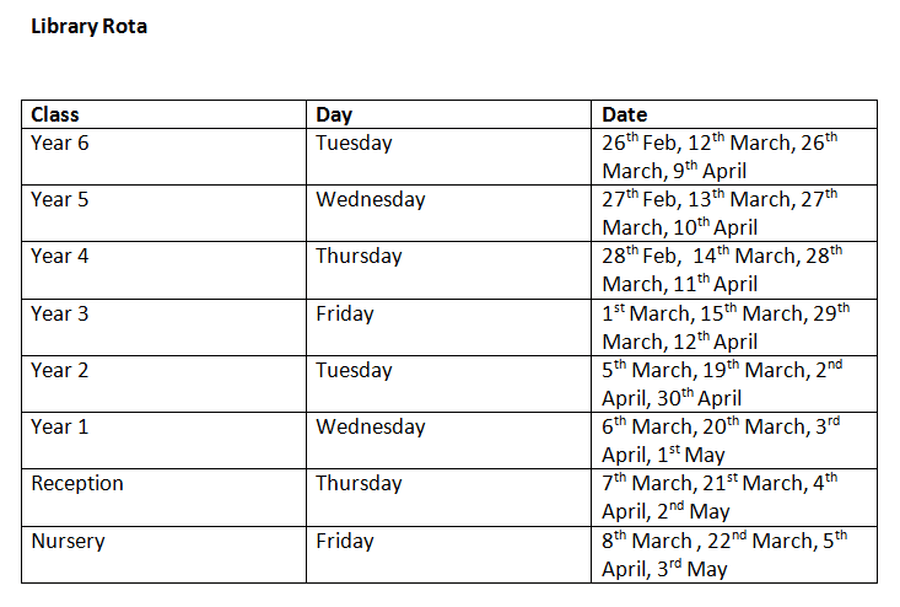 Tesco Bid - January 2019
Our new outdoor reading area. A big thank you to Tesco for the donation and to Ground Work. The children are enjoying reading there already at lunchtime and once the weather gets warmer it will be used as an out door classroom.
Character Puppet Taster Session
Tesco Bags of Help Scheme - July 2018
Thank you for all your contributions with the Tesco 'Bags of Help' Scheme.
The school have been awarded £1000 which will contribute to the development an outdoor reading area.
May 2018 - Afternoon Activities and Changes to the Timetable
From Tuesday 8th May, St Joseph's made some changes to their curriculum and timetable.
Reading has been a big focus for us this year. The staff and governors are very aware that in the busy school timetable, we often lack time to read to the children, and to read for pleasure and fun.
We are going to be supporting the children across the school to develop their 'Love of Reading.'
The fixed playtime in the afternoon is going to be removed, and the time will be used each day to have a relaxed reading time, when the children will share a class novel and discuss this with staff and their peers.
All classes will still have the opportunity in the afternoon to have a short break.
All classes will also be taking part in a Brain Break, Brain Gym or even Dough Disco! We are also introducing prayer journaling and meditation in some classes.
We will monitor the new timetable changes and adapt the timetable over time to ensure we achieve the best outcomes and education for our children.
As the summer term progresses, we will be introducing the daily mile to all classes. Y3 and Y4 are taking part in this at the moment.
April 2018 EYFS Provision
Amazon Donation Visit
AMAZON DONATION PUTS FUN INTO SCHOOL BREAK TIME
St Joseph's Primary School has welcomed a £1,000 donation from Amazon in Doncaster.
Members of the Amazon Doncaster team visited our school to see the playground equipment which was funded by the donation.
St Joseph's received the donation as part of the "Amazon in the Community" programme whereby the company supports the communities around its operating locations across the UK.
Jawad Warraich, Senior Operations Manager with Amazon, said: "We are happy to provide St Joseph's Primary School with a donation to purchase equipment for their new playground. As members of the local community, it is very important for us to ensure young people receive a great learning experience, and this donation will help put even more fun into their break time."
Speaking on the donation, Mrs Natalie Kelly, Head Teacher at St Joseph's Primary School added: "Our school is very grateful for the donation from Amazon in Doncaster. The new equipment is a great addition to our playground, and I look forward to seeing all the smiles on our students' faces when they enjoy the fun learning space."
Fun in the Snow
EYFS had lots of fun in the snow!
Our New Mud Kitchen
There is a new addition to our outdoor area! Our very own mud kitchen. We LOVE it!
Thank you to 'Sheffield Kitchen Interiors' for the donation of the sink, and to Mr Falero for making the stand!
Over the Autumn Half Term, we had a trim trail/adventure playground built in the school playground.
Thank you to the National Lottery for funding this project!
Each class will have several allocated spaces each week when they will be able to use the trim trail. It will also be used for PE.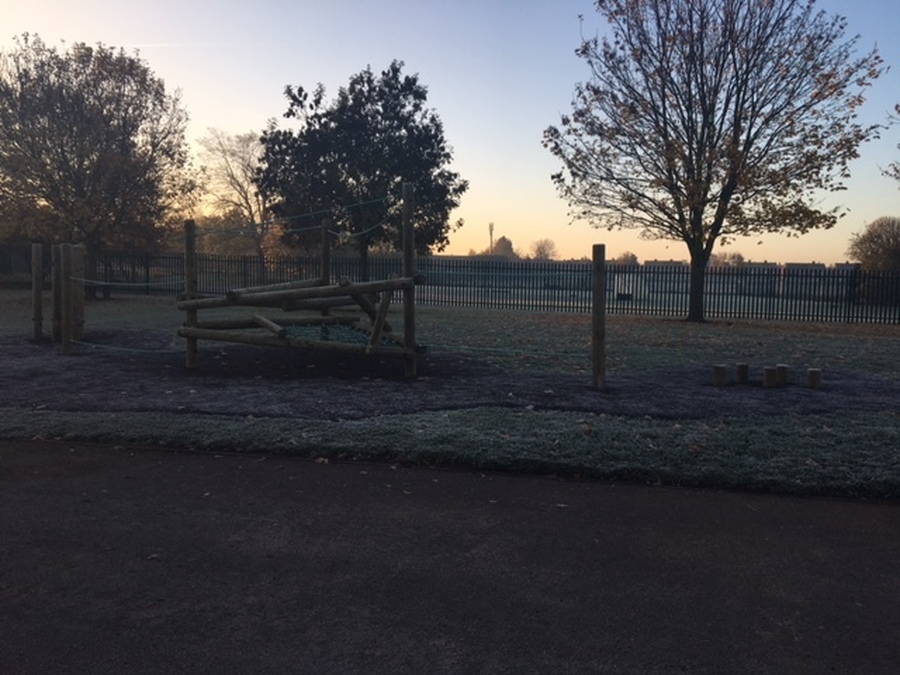 Summer - 2017
St Joseph's Nursery, Reception and Year One class underwent significant building work over the summer to transform the setting and the provision for our children. We are delighted with the results of this, and the area is now much more effectively used by the children and is more suitable for staff. We added additional facilities, such a disabled toilet and changing unit in our nursery, helping us to cater for all of our children's needs. The building work has allowed for us to offer flexible provision and additional hours for our nursery children, many of whom are now staying all day.
Before/During the Building Work...