We still have places available in our Nursery and Reception Classes! Please contact the office for further information. St Joseph's Nursery now offer full time places, additional hours and flexible provision.
____________________________________________________________________________________________________________________________________________________________________________________________________________________
23rd October 2020
A HEART-FILLED THANK YOU!

I would like to thank all of the parents and carers for your support and understanding during this first half term back at school.

During our first 8 weeks back we have faced many challenges, experienced new situations and had several changes and updates. At St Joseph's, we have continued to work together more than ever to provide our children with the education they deserve and need. The children have all made us incredibly proud, adapting to the new routines and expectations in school, coming back after a long period off with many uncertainties and continuing to smile each and every single day.

We are still in an unknown period with changes to tier lockdowns but together we will support each other as a community to stay strong and positive and most importantly safe.

I wish you all a restful half term and look forward to welcoming you back for the next half term on Tuesday 3rd November.

God bless you all.

Miss Marsden
FREE SCHOOL MEAL VOUCHERS - 23rd October 2020

MPs have voted against extending free school meal vouchers into the October half term holiday however the Chief Executive and Major of Doncaster Council have taken the urgent decision to fund schools to provide vouchers.

Therefore, children registered for free school meals will receive a Wonde voucher for 1 week to either the parent's email address as an email or to their phone as a text message.

Please inform the school office if you do not receive your voucher. These are being organised today so they should be sent out over the weekend.
CORONAVIRUS CONFUSION - Wednesday 7th October 2020

Many of us are feeling unsure about all of the different rules and for how long to self-isolate for in given situations with the ever changing guidance and developments from the Government. Please click here to view a parent guide which clearly explains when to keep your child off school and for how long for. I hope you find this useful.
CHANGE OF DATE - Monday 5th October 2020

Parents evening forms will now be sent home on Wednesday 14th October rather than Wednesday 7th October. With wellbeing week and lots of other activities, some teachers are still finalising all of their assessments for the class so that they can share with you their findings.

Miss Marsden
MICROSOFT TEAMS - Thursday 1st October 2020

Tomorrow your child (Reception to Year 6) should be bringing home a letter which contains your child's personal email address and password.

The school has invested in Microsoft Teams as a learning platform for children who need to self-isolate.

I have put together a parent guide (click here) for you to follow so that you can become familiar with the software and support your child to access it at home if needed.
Important - Friday 25th September 2020

Please click here to view the DfE LETTER TO PARENTS AND GUARDIANS; WHEN TO BOOK A CORONAVIRUS TEST FOR YOUR CHILD

Please read the attached letter which explains in more detail about testing your child for COVID 19. I have been asked to share this with you from the Department of Health and Social Care.
Please click here to view more school updates.
Thank you
____________________________________________________________________________________________________________________________________________________________________________________________________________________
Welcome to ST JOSEPH'S SCHOOL Website
Hello and welcome to the St Joseph's website. On behalf of everyone at our wonderful school, I would like to welcome you to our website where you will find information about upcoming events, class news, celebrations and lots more.
St Joseph's school is a very special place, where children and adults unite together, learning in the light of Christ. The gospel values are central to everything we do, and we are very proud of the special ethos created in school. We believe that each individual should be free to grow in a loving and merciful school community, rooted in determination, courage and hard work. By the grace of God each person can be nurtured to fulfil their purpose.
St Joseph's is a single form entry school. We are part of the Hallam Schools' Partnership Academy Trust (HSPAT). Being part of the MAT provides us with a range of opportunities for collaboration and support. We also have a wonderful spacious nursery, where children can begin their time with us the term after their third birthday. We have high expectations of all members of our school community and we aim to foster a love of learning that children will take to secondary school and through to adult life.
If you have any questions about our school, please use the contact us link. Visits to our school are very warmly welcomed, please get in touch to arrange an appointment.
With every good wish,
Natalie Kelly
Headteacher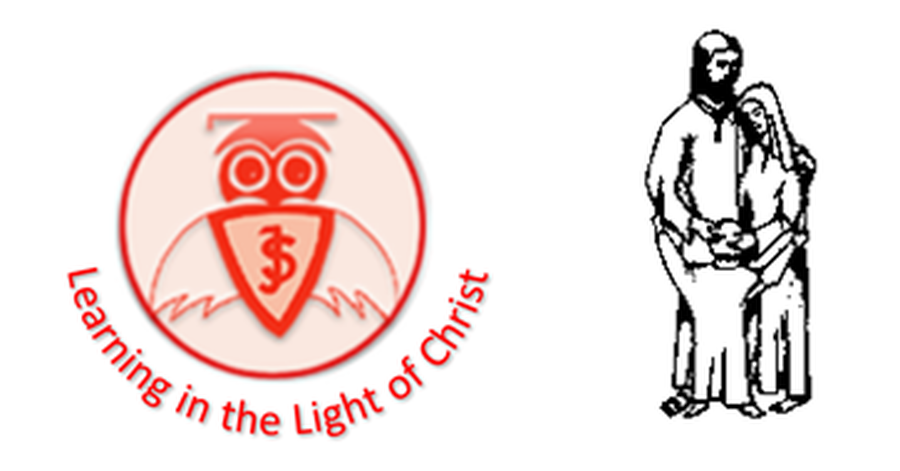 St Joseph's Mission Statement
Jesus said, "Do not be afraid."
At St Joseph's, our Mission is to allow everyone to develop to their full potential in the light of the teachings of Jesus Christ. We believe that each individual should be free to grow in a loving and merciful school community, rooted in determination, courage and hard work.
By the grace of God each person can be nurtured to fulfil their purpose.
If you have any comments, feedback, or would just like to say hello, please do so by signing our guestbook...
Comments (9)
Show Comments
School
(about a year ago)
Hi Nichola, Please contact the school to find out more about admissions
Nichola smith
(about a year ago)
Hi where do i get the forms to apply for my child a place at your school please
Liam Sheppard
(a couple of years ago)
Hi I am trying to trace my cousins Mary, Patricia and Robin Cliffe who lived in Rossinton Doncaster in the late Fifties early sixties.. I would be grateful if you could provide me with any information regarding them and their present whereabouts. Regards Liam Sheppard
owen brady
(a couple of years ago)
i used to go here anyone remember me?
Tracey Blunt
(a couple of years ago)
Commented on 30th January - Hi, really like the new website, it's really informative.
Stuart Liversedge
(a couple of years ago)
Commented on 26th January - Looking good, this is taking us forward to a place where our website can achieve much more and be interactive. Thank you
Paula Napier
(a couple of years ago)
Commented on 30th January - Great new Web site. Easier to use. Could just do with your own app now to make it even easier!
Sandra Loxley-Burns
(a couple of years ago)
Commented on 26th January - The new website is really good. Very informative and much more colourful and welcoming.
Mrs Kelly
(a couple of years ago)
Thank you for visiting our new website. Please leave a comment on our website to let us know what you think of our new website and app. Thank you to everyone who has commented already. Unfortunately there has been a problem with the website guestbook, and the previous comments have not been published. This is now resolved.
Please ensure no products containing nuts or peanuts are brought into school. Bringing these into school can be dangerous, even fatal, to children with allergies. Thank you for your cooperation.
Click on the calendar items to find out more about what is happening at St Joseph's...