Your School Lottery
Welcome to St Joseph's School A Catholic Voluntary Academy lottery. This lottery has been set up specifically to raise money and make a difference for our children!
It's a fantastic way to bring Parents, Carers, Teachers and the wider community together, in partnership with our school, and at the same time give something back. We hope to raise funds that can support and enrich the education of our children - we aim to provide extra resources for the children, improve the school environment as well as run extracurricular activities such as music, art and sport.
Your support is greatly appreciated and we wish you good luck!
Yours sincerely
Friends of St Joseph's
Who wants to "WIN CHRISTMAS"?

That's right, this term Your School Lottery are giving away a truly extravagant festive prize bundle containing a huge food hamper, luxury artificial Christmas tree, wreath, stockings, lights, baubles, table decorations, bubbly, chocolate, and much more. The prize will be drawn on 11th December so there's not a moment to lose.

Please follow the link to buy tickets and to find out more information.

By buying tickets, you could help us reach our goal!!

https://www.yourschoollottery.co.uk/lottery/school/st-josephs-school-a-catholic-voluntary-academy

Thank you
Friends of St Joseph's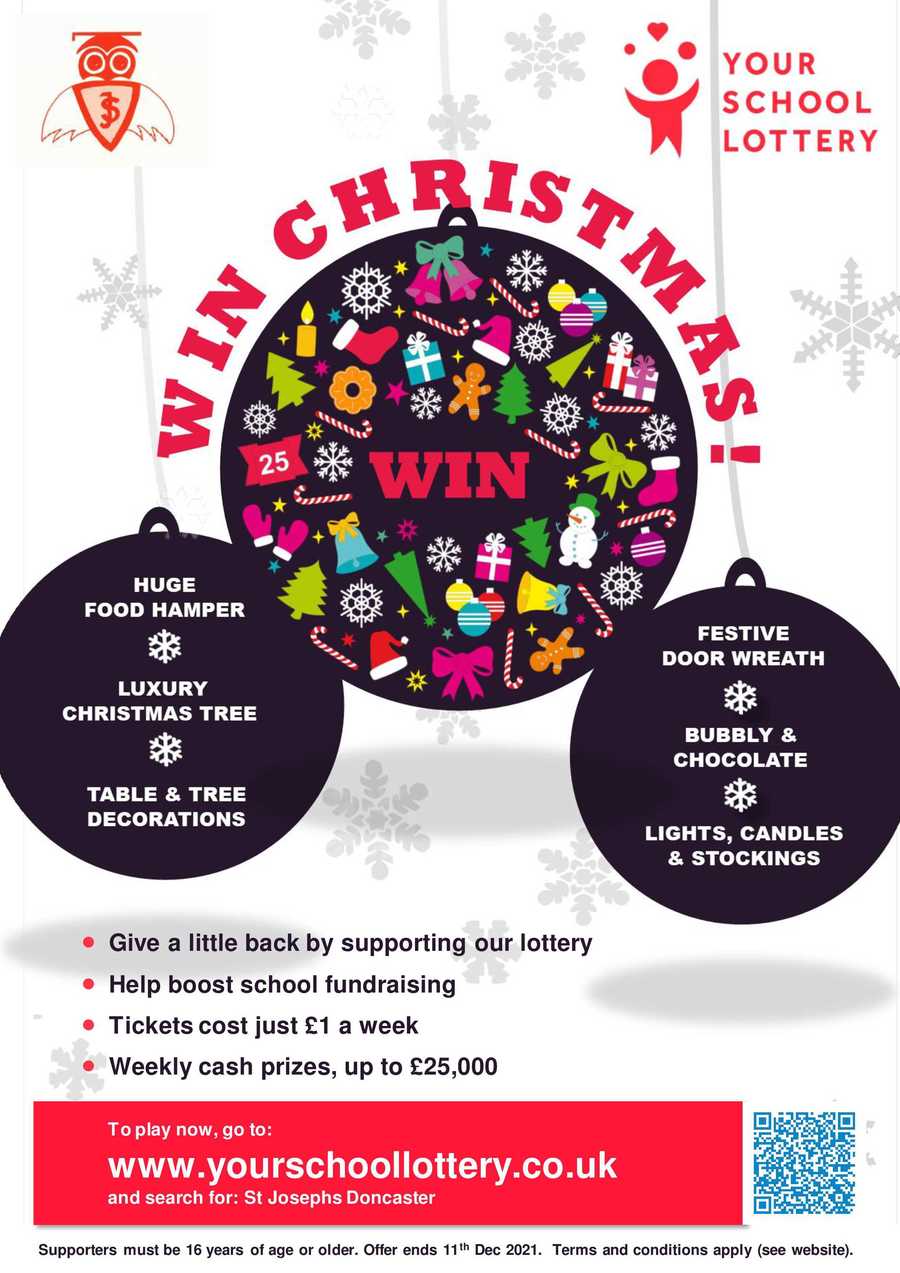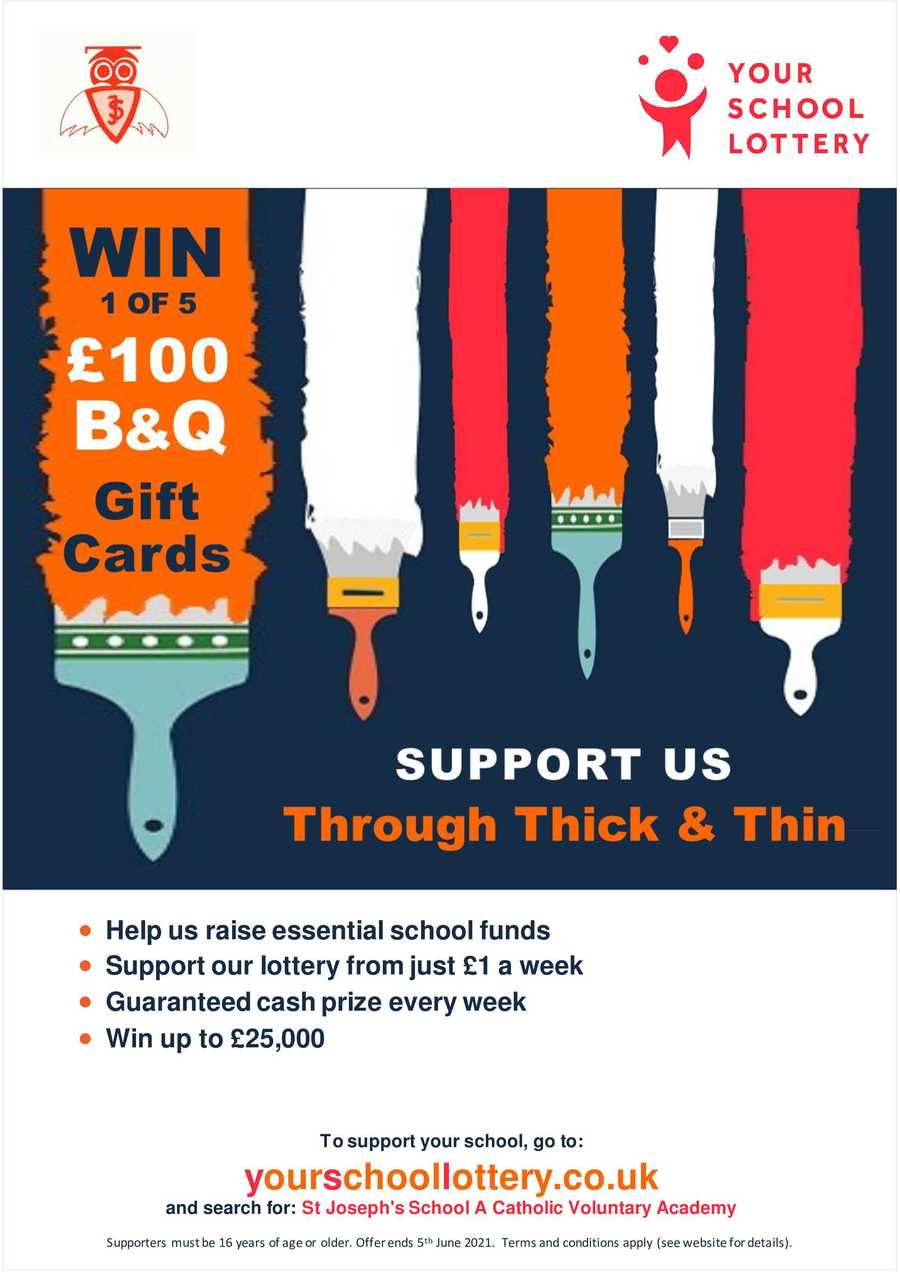 Playing the lottery
Your School Lottery is an exciting weekly lottery that raises money for schools in the UK. All schools supported by the lottery will benefit the UK and its residents.
Play the lottery, support your school - it's that simple!
Tickets for the lottery cost just £1 per week, with a top prize of £25,000!
Each ticket will consist of 6 numbers and each number will be between 0 and 9. There will be a draw every Saturday night when a 6 digit winning combination will be picked. Match all 6 and you win the JACKPOT!
There is also a guaranteed winner for each school every Saturday which is drawn on a raffle basis, so there are two chances to win a prize.
A full list of prizes below:
Our school
The lottery and its prizes are our way of putting the fun in fundraising. The real winners are the schools. From every £1 ticket sold 40p will go to our school! To put this in perspective when you play the National Lottery 25% goes to good causes – we've nearly DOUBLED the ticket percentage that goes to us.
You know (and you can see) that your money is going back into your community and our school will benefit from your contribution.
Good luck and have fun!!!