Believe in children Barnardo's
'Big Toddle' Fundraiser Event 20th June 2018
A huge thank you to Mrs Wallhead and our Nursery Class of 2017/2018 for completing a fundraiser walk and raising a fantastic £396.90 for the Barnardo's charity. Thank you so much to all the parents and carers who supported this event!
Roald Dahl Day 13th September 2018
St Joseph's World Cup Sweepstake Winners
Extreme Reading Challenge
The Challenge has been set. Are you an Extreme Reader?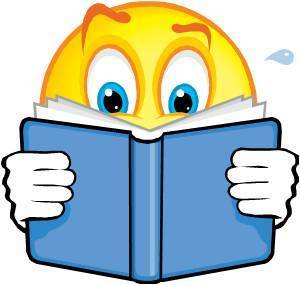 Books don't need electricity!
We can read them anywhere and everywhere!
We are inviting you ALL (including parents!) to take the St.Joseph's Extreme Reading Challenge.
Think about different, exciting, fun and SAFE places you can enjoy a book.
Children – tell your parent/carer your idea and ask them if they could take a photograph of you reading your book in your 'extreme' place and send this in to us via class dojo.
Have Fun Extreme Reading!!
Challenge Accepted!
Summer Fayre 2018 Raffle Prize Winners
10 day Active Travel Challenge 11.06.18 - 22.06.18
First Holy Communion - Sunday 20.05.18
Congratulations to the 5 children who celebrated their First Holy Communion on Sunday.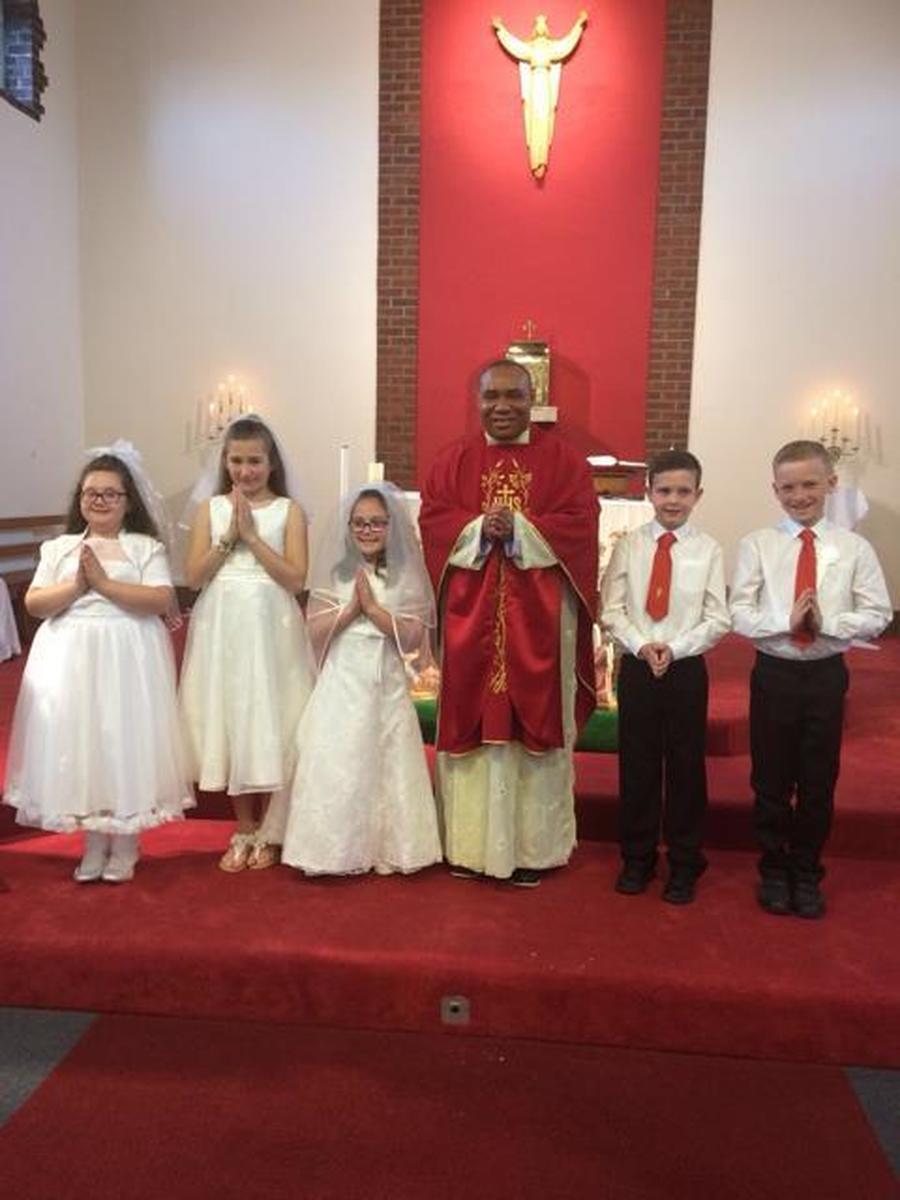 'Parents Stay and Read' Reception Class - Week Commencing 23.04.18
The 'Parents Stay and Read' sessions were re-launched this week.
Science Week - Week Commencing 19.03.18
Fairtrade Fortnight - March 2018
World Book Day 09.03.18
Our children had lot's of fun on Friday celebrating World Book Day dressing up as their favourite book characters!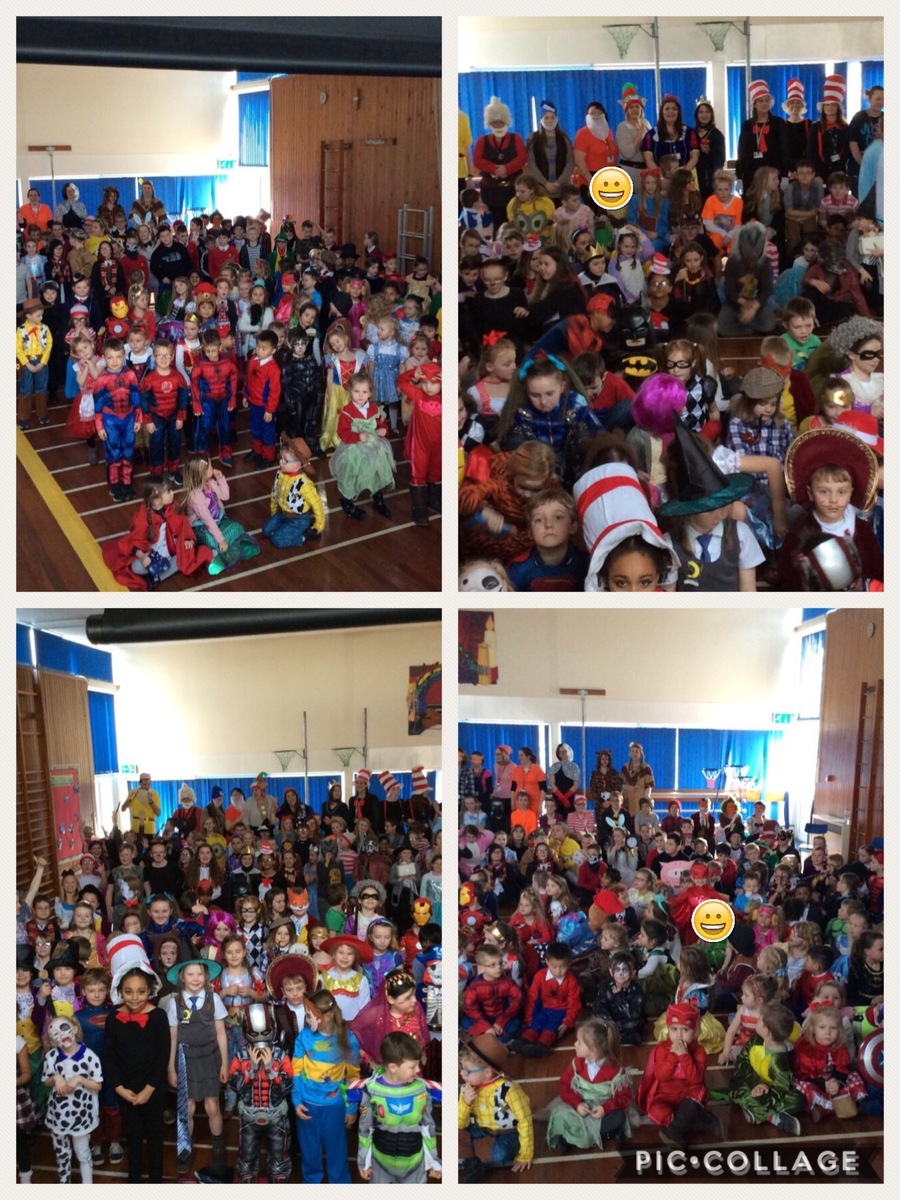 Holocaust Memorial 26.01.18
On Friday 26th January, Pastor Eric Simpson asked a group of children from St Joseph's to join him and children from other schools to attend a Holocaust memorial event at Doncaster Museum.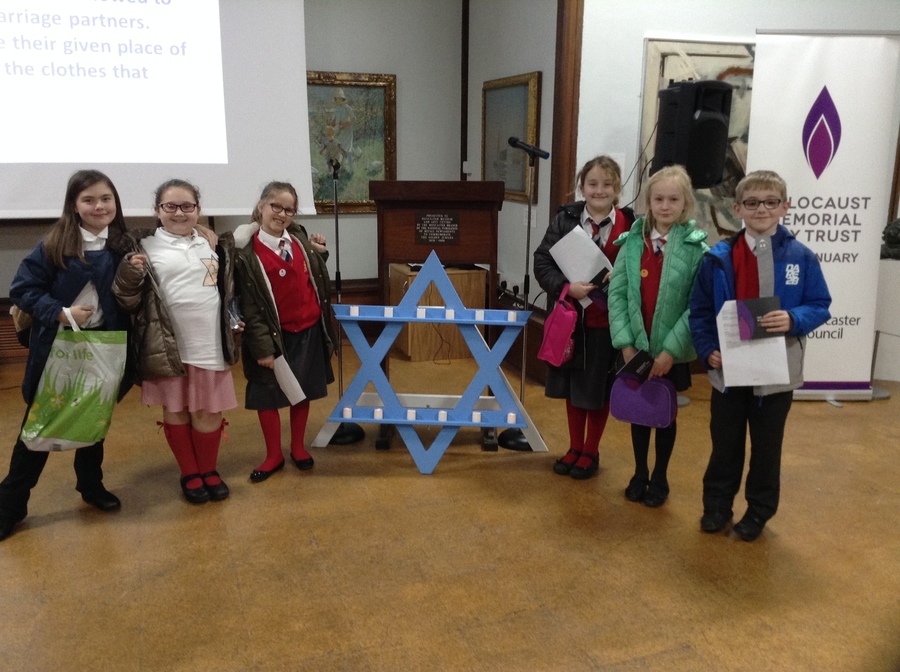 Children In Need
Thank you to every one who has contributed to the St Joseph's Children in Need collection.
The children had a big surprise today when Pudsey came to visit.
Thank you Pudsey for taking the time to visit us!
Bonfire Poster Competition!
Tickhill Lions Club, donated £50 towards a bonfire night safety poster competition, 5 children each received a £10 WH Smith voucher – well done!
Thank you to all the children who entered!
St Joseph's School Remembrance
St Joseph's School has been transformed to help us all reflect and remember the people who have fought for us.
Each class have done a remembrance activity which was shared in celebration assembly on Friday afternoon.
Y6 joined several other schools at the Memorial at St Michael's church for a special Remembrance service. Thank you for inviting us.
Friday 29th September - KS2 Virtual reality experience
Each KS2 child were given the opportunity to take part in a Virtual Reality experience. We thoroughly enjoyed our trip around the world during the virtual reality workshop. We visited the seven modern wonders of the world and marvelled at the landscape around them and the beauty of the landmarks themselves. We found it helpful how Stuart, who lead the sessions, gave us interesting facts to extend our knowledge! Did you know that the Taj Mahal took 20,000 workers 20 years to build and the Colosseum in Rome could hold 80,000 spectators. We loved the fantastic quality of the pictures and the 360o rotation so we could fully appreciate the sites. The images gave us a fantastic understanding of the wonderfully beautiful word we live in, and places many of us will never visit. We also expanded our horizons and looked at different cultures and sites of outstanding natural beauty, such as the Burj Khalifa in Dubai, palaces in Moscow and the Great Coral Reef in Australia. It has inspired and excited us to learn more about the world as part of our Globe Trotters topic, which we are now fully immersed in!
Taylor Wimpey Site Safety Assembly 21.3.17
On Tuesday 21st March Taylor Wimpey led a special awareness assembly on the dangers of going on or near building sites.
Thank you to our volunteers for modeling the safety uniforms worn on site for health and safety.
Year 3 Mass in Church - Sunday 29th January 2017