Inclusive Football Competition - 9.2.18
On Friday 9th February, a selected group of children were invited to the School Games football tournament at the Keepmoat Stadium. The children took part in 4 matches and with it being 5-a-side, learned the importance of taking turns and encouraging other members of the team.
The children also participated in football skills and drills with members of the Doncaster Titans.
Impact
The children had chance to take part in a tournament with other mixed-age children. The children were selected as they do not usually play within the school team, and so thrived in a new competitive (but friendly and sportsman-like) environment. The children all reported loving the event, with comments such as, "I can't wait for the next one," and, "I'm going to practise my new skills at home tonight."
We are all very excited for the next inclusive tournament in July!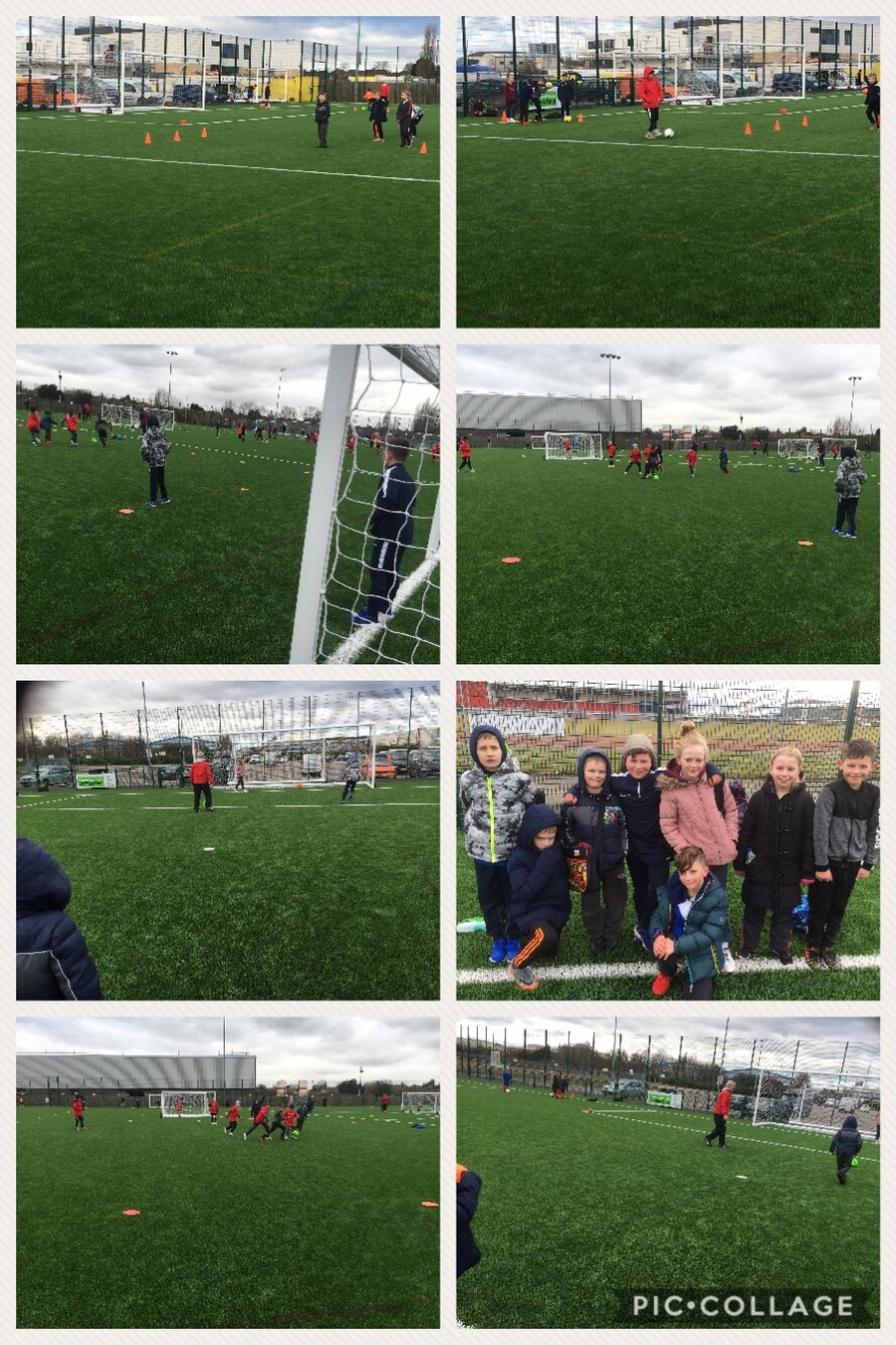 Children In Need
Thank you to every one who has contributed to the St Joseph's Children in Need collection.
The children had a big surprise today when Pudsey came to visit.
Thank you Pudsey for taking the time to visit us!
Bonfire Poster Competition!
Tickhill Lions Club, donated £50 towards a bonfire night safety poster competition, 5 children each received a £10 WH Smith voucher – well done!
Thank you to all the children who entered!
St Joseph's School Remembrance
St Joseph's School has been transformed to help us all reflect and remember the people who have fought for us.
Each class have done a remembrance activity which was shared in celebration assembly on Friday afternoon.
Y6 joined several other schools at the Memorial at St Michael's church for a special Remembrance service. Thank you for inviting us.
Friday 29th September - KS2 Virtual reality experience
Each KS2 child were given the opportunity to take part in a Virtual Reality experience. We thoroughly enjoyed our trip around the world during the virtual reality workshop. We visited the seven modern wonders of the world and marvelled at the landscape around them and the beauty of the landmarks themselves. We found it helpful how Stuart, who lead the sessions, gave us interesting facts to extend our knowledge! Did you know that the Taj Mahal took 20,000 workers 20 years to build and the Colosseum in Rome could hold 80,000 spectators. We loved the fantastic quality of the pictures and the 360o rotation so we could fully appreciate the sites. The images gave us a fantastic understanding of the wonderfully beautiful word we live in, and places many of us will never visit. We also expanded our horizons and looked at different cultures and sites of outstanding natural beauty, such as the Burj Khalifa in Dubai, palaces in Moscow and the Great Coral Reef in Australia. It has inspired and excited us to learn more about the world as part of our Globe Trotters topic, which we are now fully immersed in!
KS2 Girls Football Festival - September 2017
Some of our Children competed in a cricket competition and they won all 6 of their matches!
They were the overall winners. Well done!!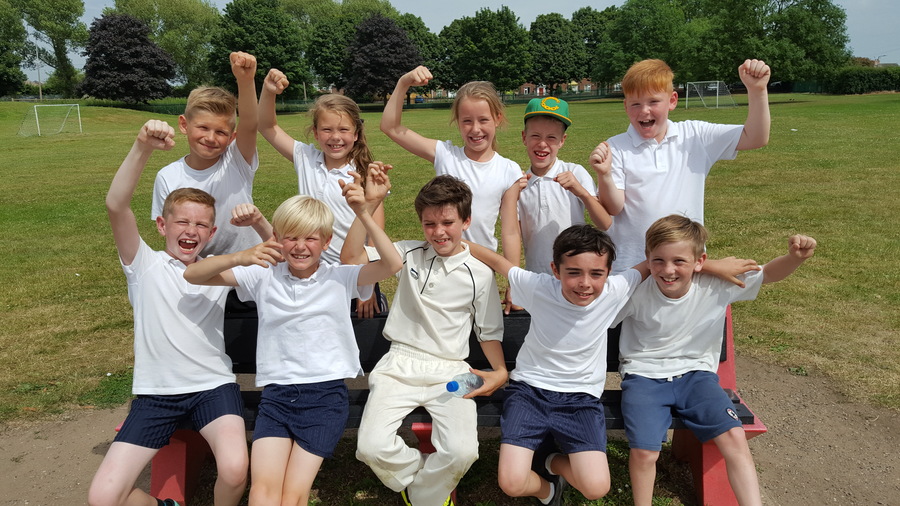 Taylor Wimpey Site Safety Assembly 21.3.17
On Tuesday 21st March Taylor Wimpey led a special awareness assembly on the dangers of going on or near building sites.
Thank you to our volunteers for modeling the safety uniforms worn on site for health and safety.
Athletics Competition
Year 5 took part in an Athletics competition February 2017 with other schools and thoroughly enjoyed representing St Josephs
Year 3 Mass in Church - Sunday 29th January 2017