What's New at St Joseph's
Amazon Donation Visit
AMAZON DONATION PUTS FUN INTO SCHOOL BREAK TIME
St Joseph's Primary School has welcomed a £1,000 donation from Amazon in Doncaster.
Members of the Amazon Doncaster team visited our school to see the playground equipment which was funded by the donation.
St Joseph's received the donation as part of the "Amazon in the Community" programme whereby the company supports the communities around its operating locations across the UK.
Jawad Warraich, Senior Operations Manager with Amazon, said: "We are happy to provide St Joseph's Primary School with a donation to purchase equipment for their new playground. As members of the local community, it is very important for us to ensure young people receive a great learning experience, and this donation will help put even more fun into their break time."
Speaking on the donation, Mrs Natalie Kelly, Head Teacher at St Joseph's Primary School added: "Our school is very grateful for the donation from Amazon in Doncaster. The new equipment is a great addition to our playground, and I look forward to seeing all the smiles on our students' faces when they enjoy the fun learning space."
Fun in the Snow
EYFS had lots of fun in the snow!
Our New Mud Kitchen
There is a new addition to our outdoor area! Our very own mud kitchen. We LOVE it!
Thank you to 'Sheffield Kitchen Interiors' for the donation of the sink, and to Mr Falero for making the stand!
Over the Autumn Half Term, we had a trim trail/adventure playground built in the school playground.
Thank you to the National Lottery for funding this project!
Each class will have several allocated spaces each week when they will be able to use the trim trail. It will also be used for PE.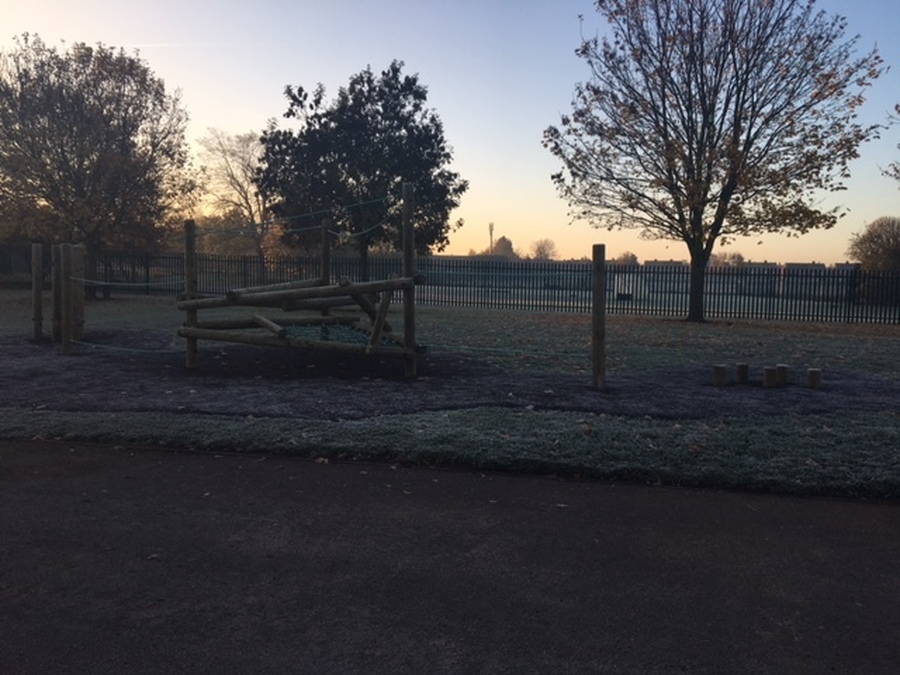 Summer - 2017
St Joseph's Nursery, Reception and Year One class underwent significant building work over the summer to transform the setting and the provision for our children. We are delighted with the results of this, and the area is now much more effectively used by the children and is more suitable for staff. We added additional facilities, such a disabled toilet and changing unit in our nursery, helping us to cater for all of our children's needs. The building work has allowed for us to offer flexible provision and additional hours for our nursery children, many of whom are now staying all day.
Before/During the Building Work...