Gospel Message
Gospel Message
30 September 2019 (by tinablack)
This week, our message is: "Good things come to those who share and aren't selfish."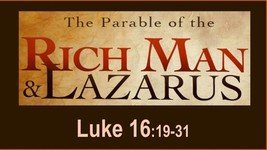 The children listened to this week's Gospel and we discussed the story of the rich and poor men. We thought about each of the men's actions, and we discussed how they behaved and what God would have thought of this.
The children thought about how they could share the things they have with others, and we discussed how they could help people less fortunate than themselves.