Application Form for Nursery 2020/2021
Application Form for Nursery 2020/2021
24 September 2019 (by tinablack)
Applications can no longer be completed for our nursery using the Local Authority form, and our form does not appear on the Local Authority website.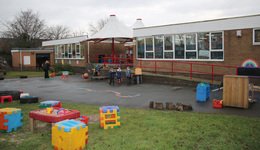 The Application Form for Nursery 2020/2021 is now available to download. Please click the link below to be taken to the form.
Please help us, and parents of children needing nursery places in 2020/2021, by sharing this information with them.

Thank you!