EXPECT YOUTH is offering a programme of FREE activities in Rossington this summer CLICK HERE for more information.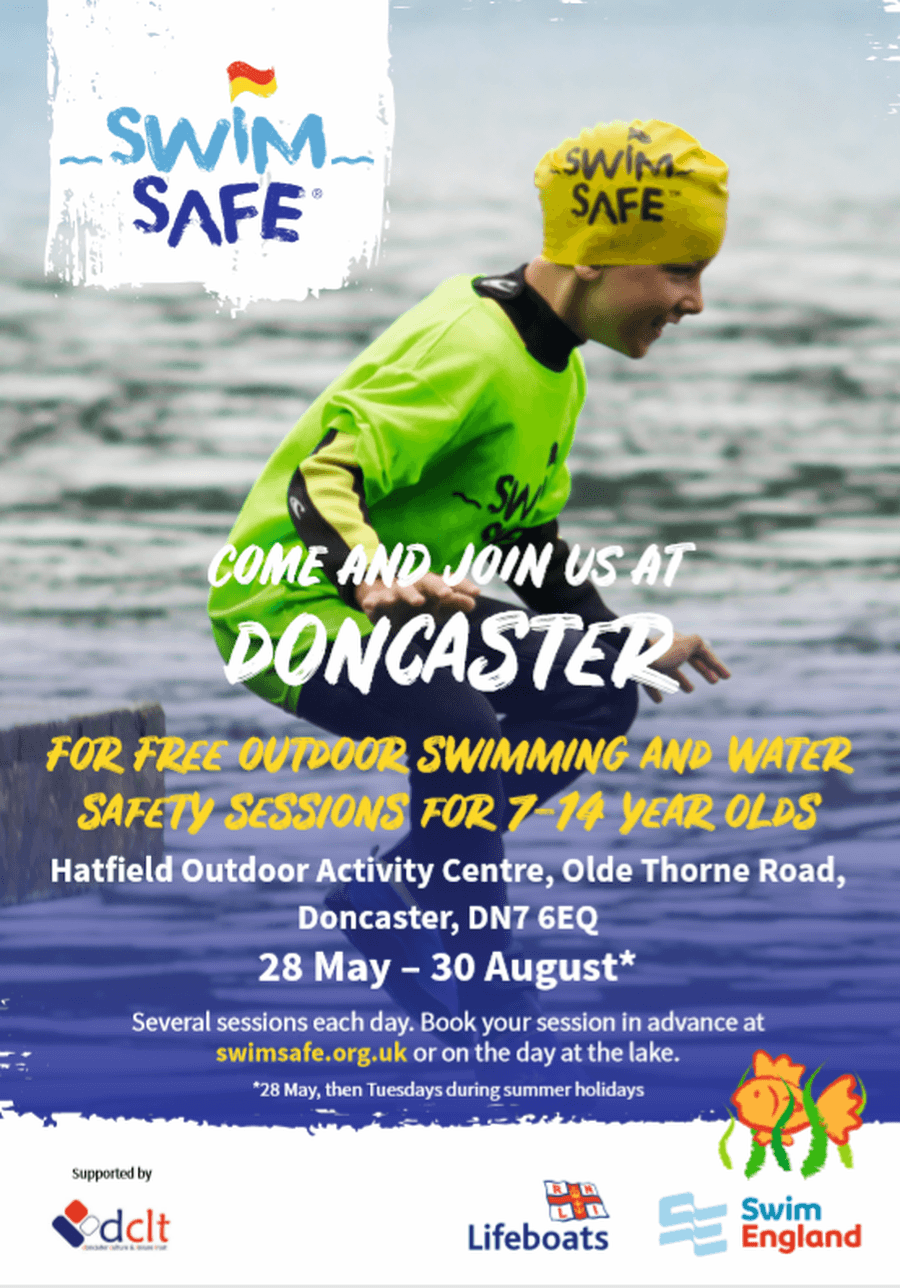 EXPECT Summer 2019
We are excited to inform you that EXPECT Summer 2019 is coming to our area. EXPECT Summer is a FREE summer holiday activity programme for children and young people in Doncaster aged 5-18 which is made possible thanks to funding from the Doncaster Opportunity Area.
For more information please follow the link below:
https://expectyouth.co.uk/events
Doncaster Half Marathon on June the 9th
Curly's Athletics are very excited to be bringing this event to Doncaster and the Rossington Community. They've been meeting with local community groups, in local schools with Donny Dog and Parky the Lion from Club Doncaster Foundation to help 'Get Doncaster Moving' and inspire physical activity across the area.
Runners will be in Rossington from 09:30-11:30 on the day.
Lot's of people will be running for great local causes, there are people running for the Yorkshire Wildlife Park Foundation, The Rossington Methodist Church and Potteric Carr Reserve through the Yorkshire Wildlife Trust, Bluebell Wood Children's Hospice, The Rainbow trust and many more.
Attached is a document showing the route and some ideas if you wanted to get involved.
As part of the event some road closures will be in place from the early hours, this includes the following
White Rose Way outbound to M18 junction 3

Great Yorkshire Way (exit from iport to junction 3 still available)

Stadium Way in front of the Stadium

Lakeside blvd and & Carolina Way

Road closures throughout Rossington with a one way access / exit working East to West.
Road closure details can be found here: https://doncasterhalfmarathon.co.uk/road-closures-%26-diversion
And please go check out the website for more information: https://doncasterhalfmarathon.co.uk
To celebrate this event, we will be holding a stall to sell drinks, snacks and small items to help cheer the runners on. We would love it if as many members of our school community as possible could come along and join us.
We will be gathering on the grass area between West End Lane and Bevan Avenue from 9.15am. The runners are expected to be passing through Rossington between 9.30am and 11.30am.
On Friday 7th June, the children will be making posters, banners and baking cakes and biscuits to sell on the stall. All proceeds raised will go towards the Friends of St Joseph's. If you would like to donate any cakes or biscuits to be sold at the stall, these will be very much appreciated! Please also let the office know if you are available to help out on the stall.
Morrison Utility Services working on behalf of Yorkshire Water
Morrison Utility Services are due to perform essential repairs on behalf of Yorkshire Water to maintain the supply of safe clean water to customers across the whole of Yorkshire.
West End Lane will be closed one way between Great Yorkshire Way and the Lidl roundabout for traffic travelling towards Rossington from the M18:
29.04.2019 - 17.05.2019
Should you have any enquiries regarding the works please do not hesitate to contact a member of the operational staff on 0345 1242424.
Did you know…
Expect Youth offer free activities for children and families across Doncaster
https://expectyouth.co.uk/whats-on
Please click the link above to find out more.
Doncaster Children's Services Trust Parenting Courses
St Joseph's School and the Rossington Collaborative can support parents and carers with parenting.
Please see the below booklet with some of the online courses available.
Please speak to Mrs Kelly or Mrs Townsend for further information.
Solihull Antenatal Parenting Classes 2019 South @Family Hubs
From 16th January 2019 to 11th July 2019
Rossington Wednesday 16th January to 13th February
Family Hub 10.00 - 12.00 Facilitators Liz Lee, Jenny Marsh
Rossington Wednesday 24th April to 22nd May
Family Hub 10.00 - 12.00 Facilitators Liz Lee, Jenny Marsh
Rossington Thursday 31st January to 11th April
Family Hub 6.00pm - 8.00pm Facilitators Sharon Hatton, Julie McGee, Alison Tomes
If you need to speak to a Early Help Coordinator please contact the team on :
01302 736250
alternatively you can email the team on:
EarlyHelpCoordinator@doncaster.gov.uk
The new 'CoderDojo' club is for young people in the Doncaster community, as part of the CoderDojo Foundation.
CoderDojo is a global, volunteer-led movement of free computer coding clubs for young people aged 7 to 17. At a Dojo, young people can explore technology and learn how to code in a fun and informal environment.
Young people at a Dojo usually begin by making simple animations & games with Scratch, before progressing to Python, HTML & CSS and Javascript to build their own website, apps & games.
There is also plenty of room for creativity and young people get the opportunity to create new and exciting projects using BBC Micro:bits and Raspberry Pi's.
We host free sessions one Saturday morning a month at the Central Library in Doncaster town centre where young people and a parent/guardian can attend.
For more information you can visit here:
https://zen.coderdojo.com/dojos/gb/doncaster/doncaster-central-library
Sleep Success Clinic at Rossington Family Hub