Welcome to our Nursery page
Have you renewed your 30 hours free childcare code? Get your 30 hours code in good time for next term: apply by 28 February.
childcarechoices.gov.uk
Have you renewed your 30 hours free childcare code? This must be done every 3 months! Renewal is not automatic and unfortunately we're not able to do this for you as the application must come from the parent or carer.
Once you have your code please bring is into nursery as soon as possible so we can process and book your hours. You can check your code's expiration date and renew your code through your existing childcare account her:
The Application Form for Nursery 2020/2021 is now available - please click here to
download the form, or contact the school office if you would like a form sending out to you.
The form can be completed electronically or by hand.
Please return the form by hand, post or via email (admin@st-josephs.doncaster.sch.uk)
Nursery Application Form 2021/2022
Please click here to see our 2020/21 'Nursery Information Booklet' - containing information to support your child starting at St Joseph's Nursery

The Foundation Stage 1 Team
Mrs Falero - Nursery Leader
Mrs Ashwell - Teaching Assistant
At St Joseph's we aim to provide a happy, secure and caring atmosphere which encourages young children to flourish and grow as young learners.
Our children start the term after their third birthday - in September, after Christmas, and after Easter.
We are very proud of our nursery, and would love for you to come and visit. If at any time you would like to visit our nursery, please contact the office to make an appointment.
Click here to find out about the EYFS Curriculum.
Foundation Stage Aims
We aim at St Joseph's to provide a happy and stimulating Christian environment to enable your child to grow and develop to full potential in the light of the Catholic faith.
We aim to forge strong links with parents, working together for the benefit of your child.
We will treat your child as an individual who respects themself and others.
We will provide an environment rich in language to stimulate your child's intellectual development.
We will assist your child to prepare for the Reception class by providing learning experiences covering all six areas of learning and addressing all the Early Learning Goals.
We aim to enable your child to become a confident and independent member of the group.
Extended and Flexible Provision
EYFS Curriculum
All of the children attending St Joseph's Nursery are given a guiding hand to develop at their own pace. Our curriculum is meticulously planned and tailored to each child's learning needs, through age appropriate and interesting opportunities for development.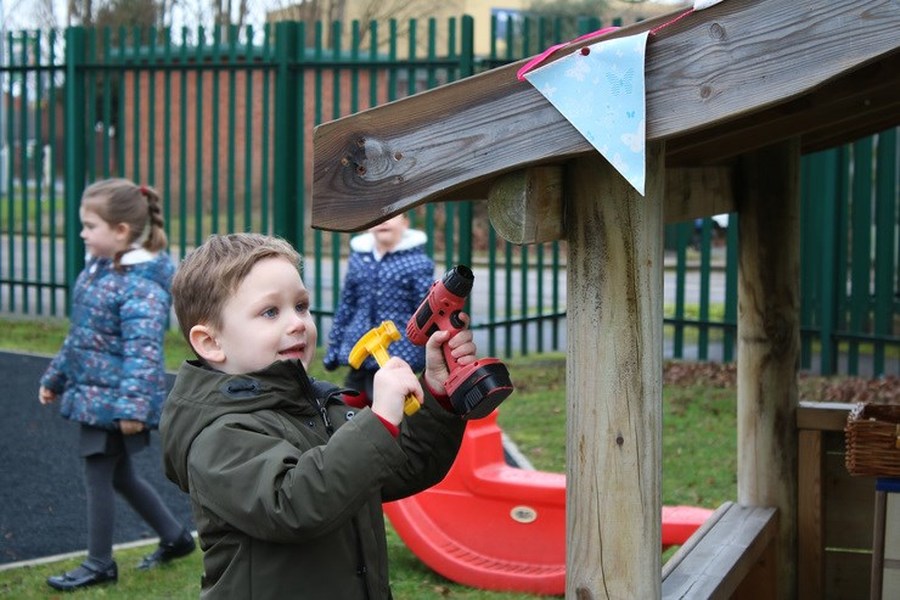 By means of one-on-one time with pupils and learning through play, we offer a curriculum that guides our children through the nationally recognised Early Learning Goals. These are in accordance with the statutory framework of the Early Years Foundation Stage (EYFS) Curriculum. We give confidence to our pupils to progress to (and go beyond) the National Curriculum.
At St Joseph's Nursery, we embrace the ethos that every child deserves the best possible start in life, and recognise that all children require individual support and guidance through engaging activities and play in order to fulfill their potential. We strive to provide a nurturing environment that incorporates high standards, quality care and learning primarily delivered through the play environment, all while ensuring that children are happy, and safe. Guidance from the EYFS is taken to ensure that your child is thriving and well cared for. Effective practice is delivered by incorporating the following four guiding themes:
A unique child

Positive relationships

Enabling environments

Learning and development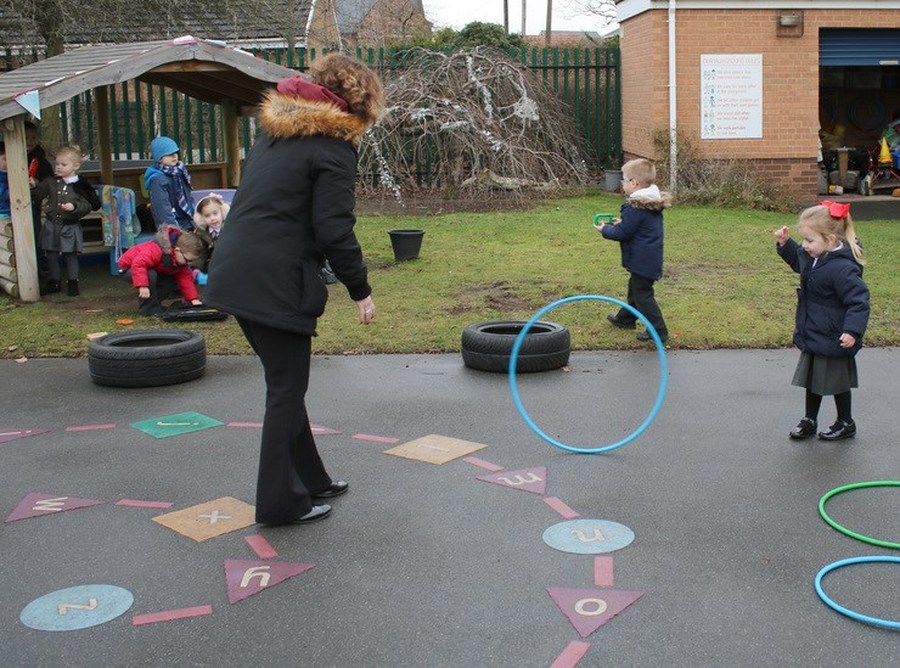 The learning and development requirements are delivered through seven areas covered by the Early Learning Goals. These important aspects include:
Personal, social and emotional development

Communication and Language

Mathematics

Understanding of the world

Physical development

Creative development

Literacy
All areas are equally important and are delivered through individually planned; purposeful play opportunities, with a balance of adult-led and child-initiated activities.
EYFS Outdoor Provision
(Reception and Nursery)
Our main focus for the start of this school year has been to develop the outdoor provision. As a team, we discussed what areas of learning and resources we would like to see in the outdoors and then have created fun and engaging activities.
Role-play area
We have introduced Peddling for a Purpose which is all about using the bikes for a particular purpose. We started off by creating a Costa Coffee drive through which has been a very popular activity during continuous provision. We immersed the area by using environmental print, costa coffee take away cups, and other resources that helped to represent the area as a café. The children have been very engaged during play and because it has been a success we have carried on the idea and this time linked it to our superhero topic. The children now have the option of choosing their very own superhero drink.
Gardening area
During the summer holidays, we transformed and recreated the gardening area. A team of practitioners volunteered their time to begin to create a natural and child-friendly area. We have given the children the opportunity to explore the garden with a range of tools including real tools. This has encouraged the children to develop their awareness of how these tools can aid their learning.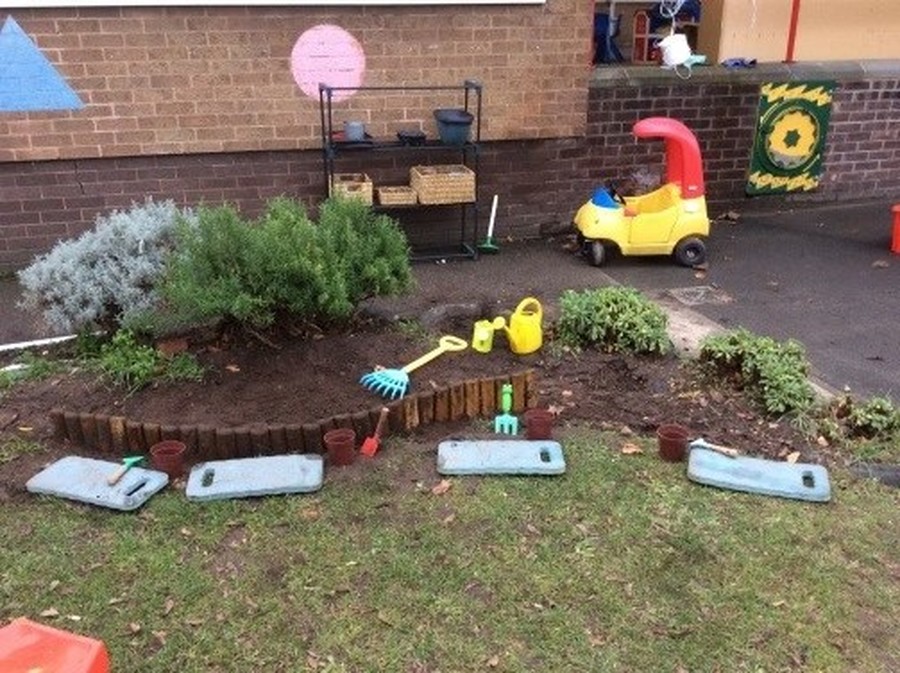 Maths and Literacy area
It is necessary that the learning area outside should mirror the indoor provision. We have created two defined areas that include resources suitable for both Nursery and Reception. In each area, there is a range of environmental print, easily accessible resources that are displayed at eye-level and arranged in a way that ignites the children's curiosity to explore.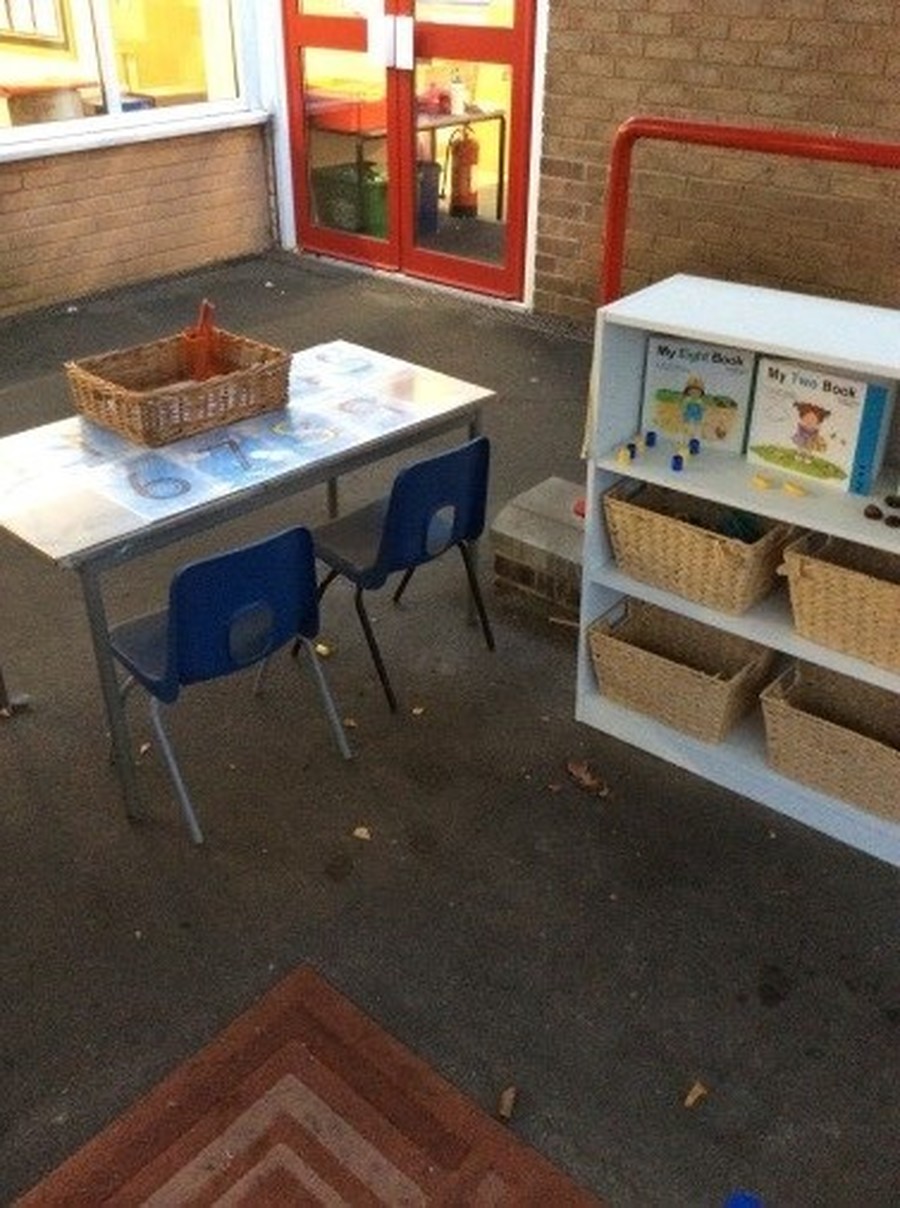 Creative Area
It is important to give the children the opportunity to be just as creative outdoors as it is indoors. We have enabled more creativity by providing a range of different resources, tools, textures and natural resources.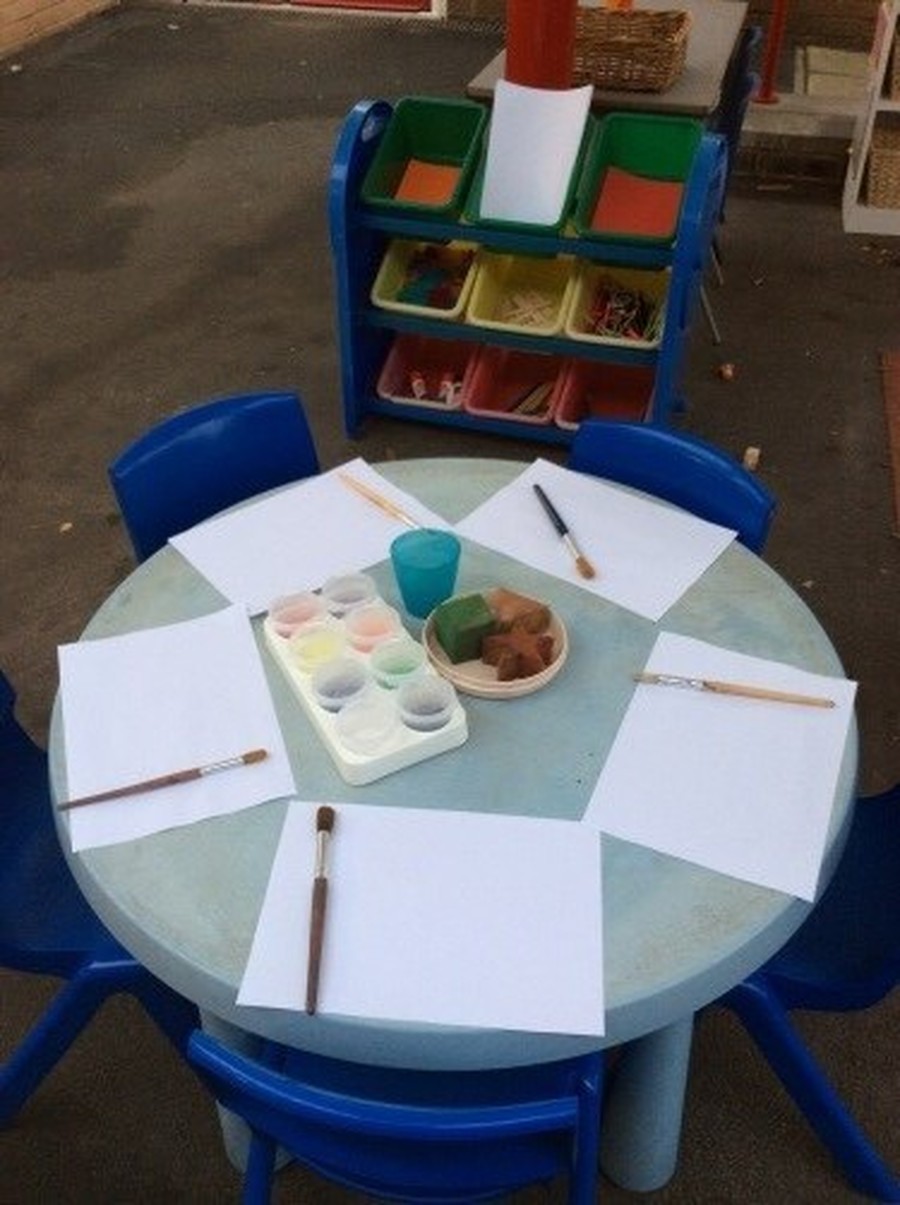 Our New Mud Kitchen
There is a new addition to our outdoor area! Our very own mud kitchen. We LOVE it!
Thank you to 'Sheffield Kitchen Interiors' for the donation of the sink, and to Mr Falero for making the stand!