RE and Collective Worship at St Joseph's School
RE and Collective worship plays a central part in all we do. On this page, you will find examples of the RE and collective worship we do, the dates for past and upcoming collective worship, and information about our Section 48 inspection.
Click Here to view our Section 48 inspection - February 2016
We change our displays across school to represent the Liturgical Calendar
Operation Christmas Child
Thank you for your generous contributions towards Operation Christmas Child.
The event was a big success and many shoe boxes were filled to be sent to children who are less fortunate.
Thank you to Pastor Eric Simpson, from the Rossington Community Baptist Church, who arranged the Operation Christmas Child Shop.
Harvest Liturgy- Friday 6th October 2017
We celebrated a Harvest Liturgy, which was led by Year 5 pupils. During the Liturgy we planted seeds as part of CAFOD's campaign for Brighten up the Harvest and Growing out of Poverty. We also held a food collection so that we could donate food to Doncaster food bank. A huge thank you to Mark Snelson from Doncaster Food bank, who was able to join us and share with us the impact our donation will have. Thank you to all the parents and carers who were able to join us.
School Sunday Mass in Church - 1st October 2017
Each half term we work with the church to hold a celebration in church. This half term, the school celebrated mass in church on Sunday, led by children from Key Stage 2. We also had the St Joseph's choir join us, and one of our pupils altar served.
CAFOD assembly
We were joined by CAFOD on Tuesday 3rd October. We had an assembly where we learnt about the work CAFOD is doing in El Salvador and their focus for Harvest this year. We will be fundraising in school for CAFOD.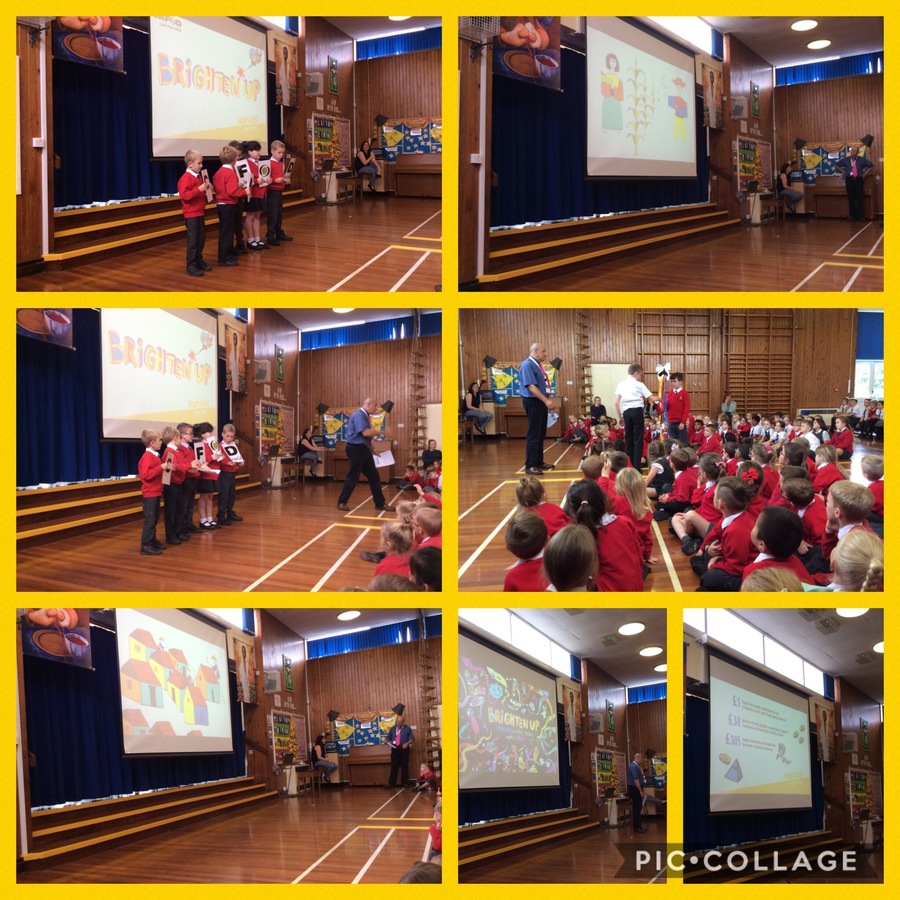 Summer Term 2017
School Sunday Mass in Church - 21st May 2017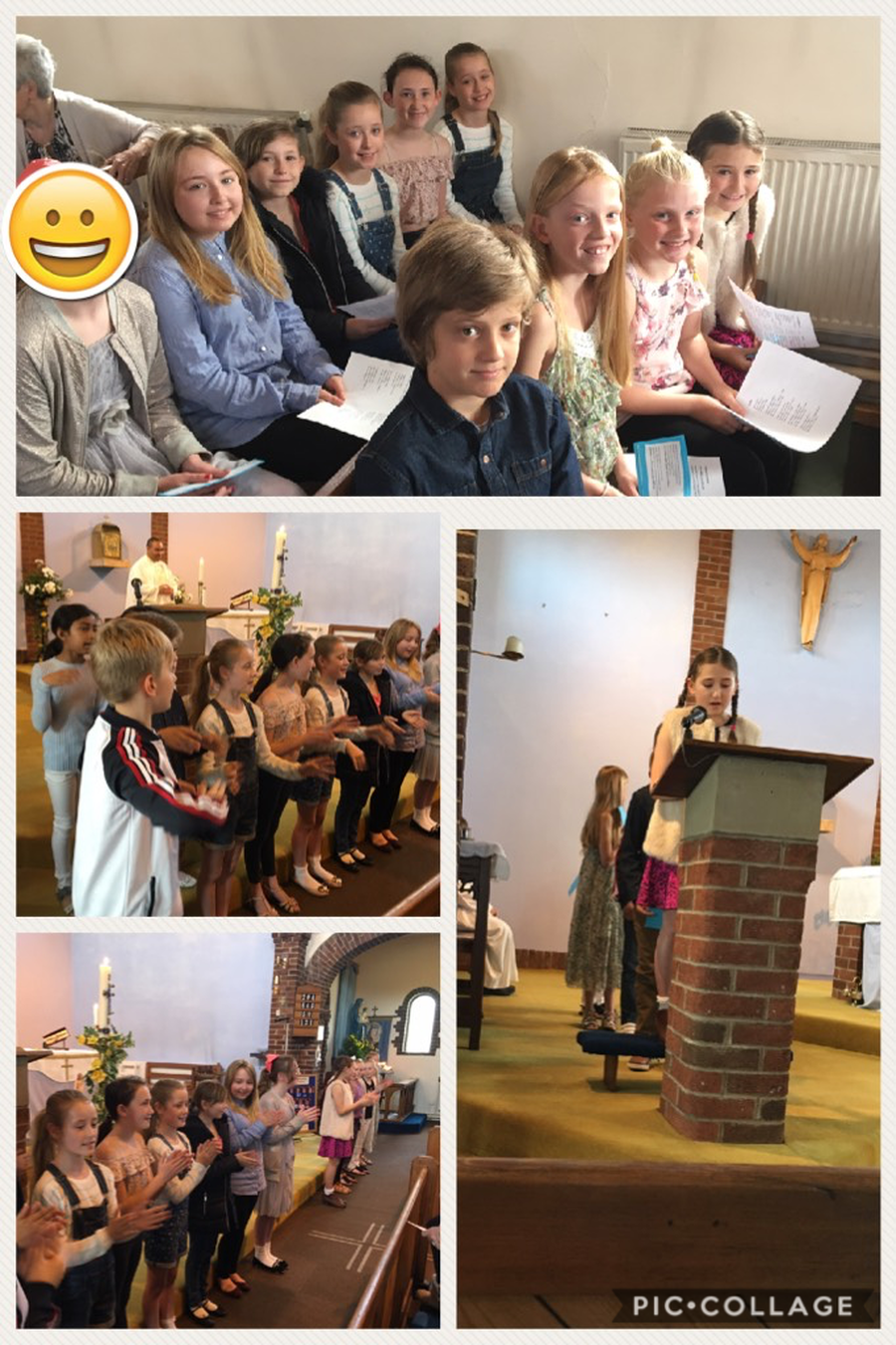 Each half term we work with the church to hold a celebration in church. This half term, the school the school celebrated mass in church on Sunday, led by Y5. We also had the St Joseph's choir join us, and one of our pupils altar served.
Judaism week Monday 22nd May - Friday 26th May
Year 1:
We talked about Abraham and how God told him he would have as many descendants as stars in the sky and the children drew their family tree on stars. We then discussed the intolerance of the Pharaoh towards the Jews to link in with the British Values outcome and acted out how Moses lead the Jews out of Egypt. The children then drew and had annotated a scene from the story.
Year 3:
We looked at various synagogues around the world and then discussed the various key features. The children then watched a video about Torah scrolls and designed their own based on what is important to them.
Year 4:
During Judaism week Year 4 have been studying the Torah. We discovered a great deal and found some amazing facts. We designed an information poster all about the Torah.
Year 5:
In year 5, we looked at the Shema prayer, which is extremely important to Jewish people. This prayer reminds them of their faith and commitment to God, and how they need to live their lives. We reflected on this prayer, making some links to our own Christian beliefs, and made Mezuzah boxes which contain a line from this prayer.
Year 6:
We talked about new starts we have made and why they are important. Our RE work linked in with our British Values work as we were developing a tolerance for celebrations and an understanding of why those celebrations. We experienced apples dipped in honey, a tradition that Jewish people experience at Jewish New Year.
Spring Term 2016
Ash Wednesday Mass - Wednesday 1st March
On Ash Wednesday, the whole school celebrated mass in school to mark the start of Lent. Thank you to the parents and church community who joined us to celebrate. Every one listened to Father as he described the importance of Lent and about where the ashes come from. After mass, we were asked to think about what Father had said about alms giving. All of the congregation received ashes on their head at the end of mass.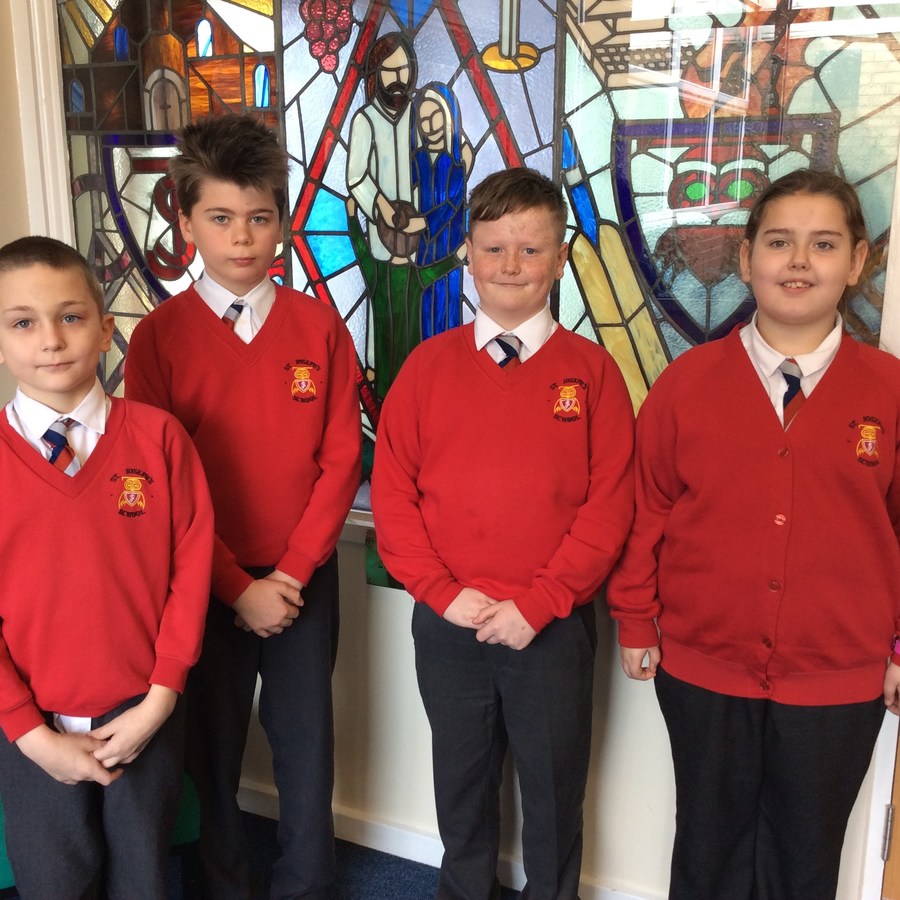 Class Masses
Y3-Y6 have held class masses, led by Father Sixtus, in school. Many of the school community joined us. The children planned and led the masses - organising and writing prayers and readings.
Autumn Term 2016
Harvest Festival Mass - 7th October 2016
Father Sixtus joined us to celebrate Harvest Festival Mass. During mass, Doncaster Food Bank came to collect all the large pile of food which the children and their families had donated to the local food bank. The children dressed in their brightest colours and brought in a monetary donation to support 'CAFOD's Brighten Up the Harvest' collection.
Harvest Fast Day
Christingle Service in Church - 15th December 2016
It was wonderful to see so many of the children, parents, and local community in church to celebrate the Christingle Service.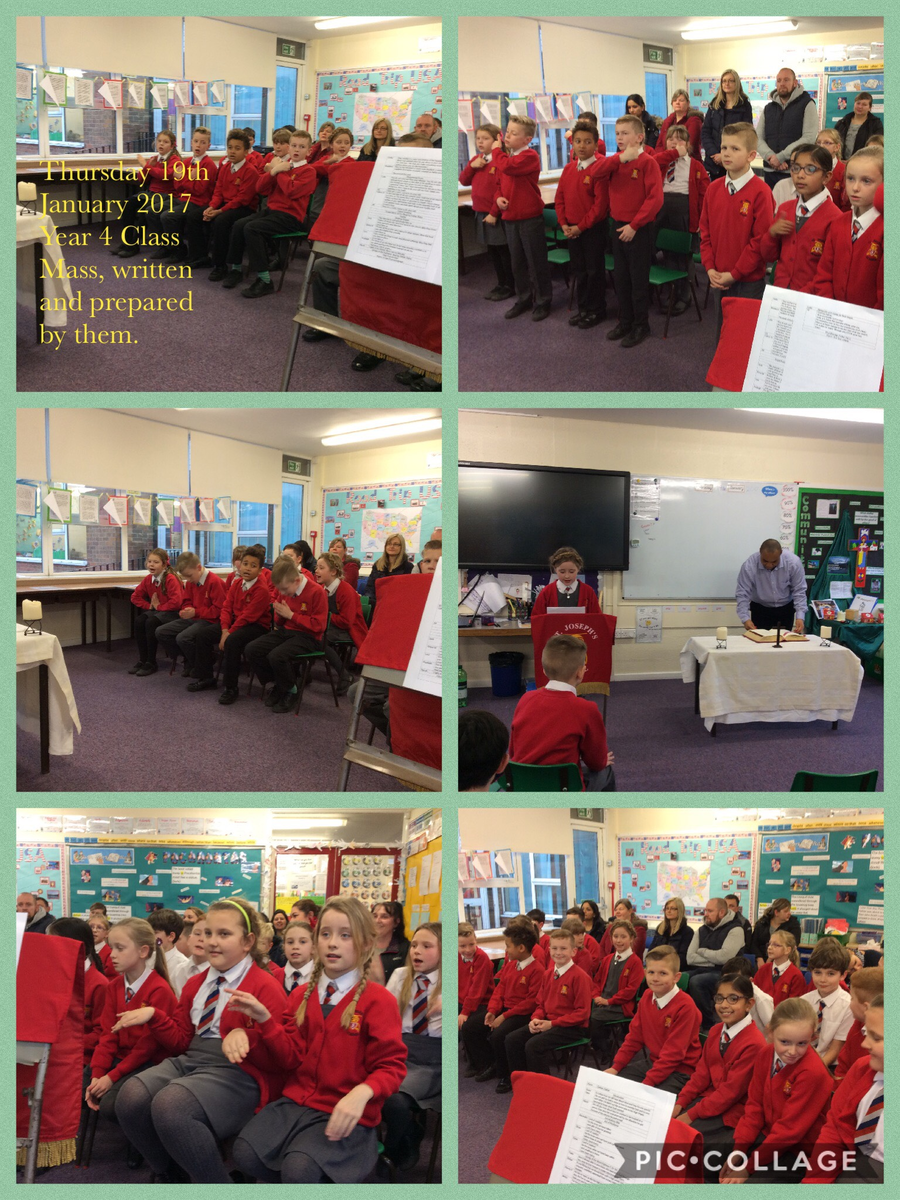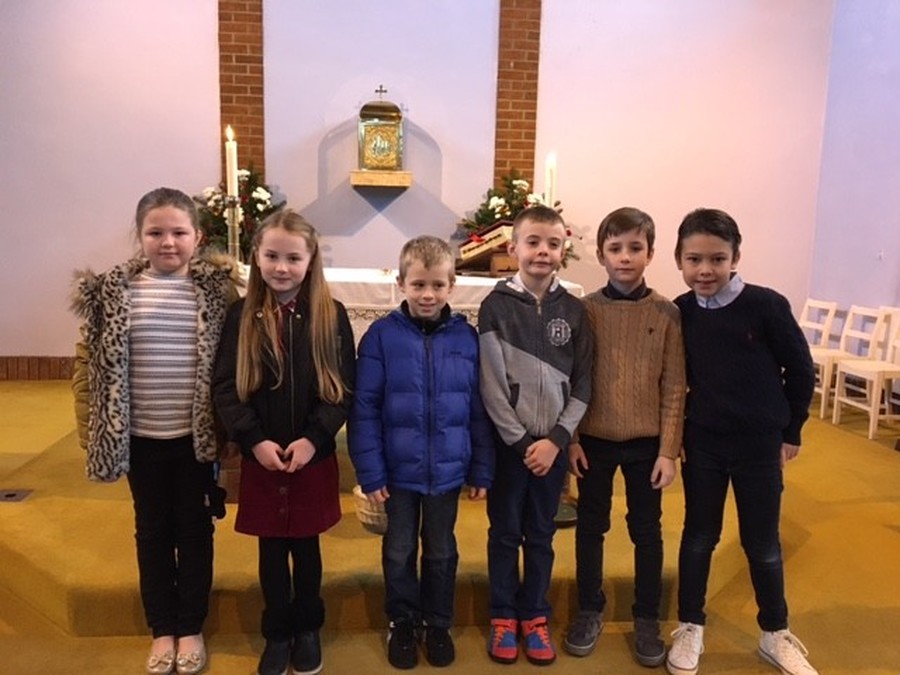 Year 3 Mass in Church - Sunday 29th January 2017