Sport and PE Events
Our children are invited and encouraged to join in with a range of Sports and PE Events.
We use our Sports Premium to support children and families when attending events.
This page celebrates our participation and achievements.
Year 5 and 6 Girls Football Festival 24th October 2018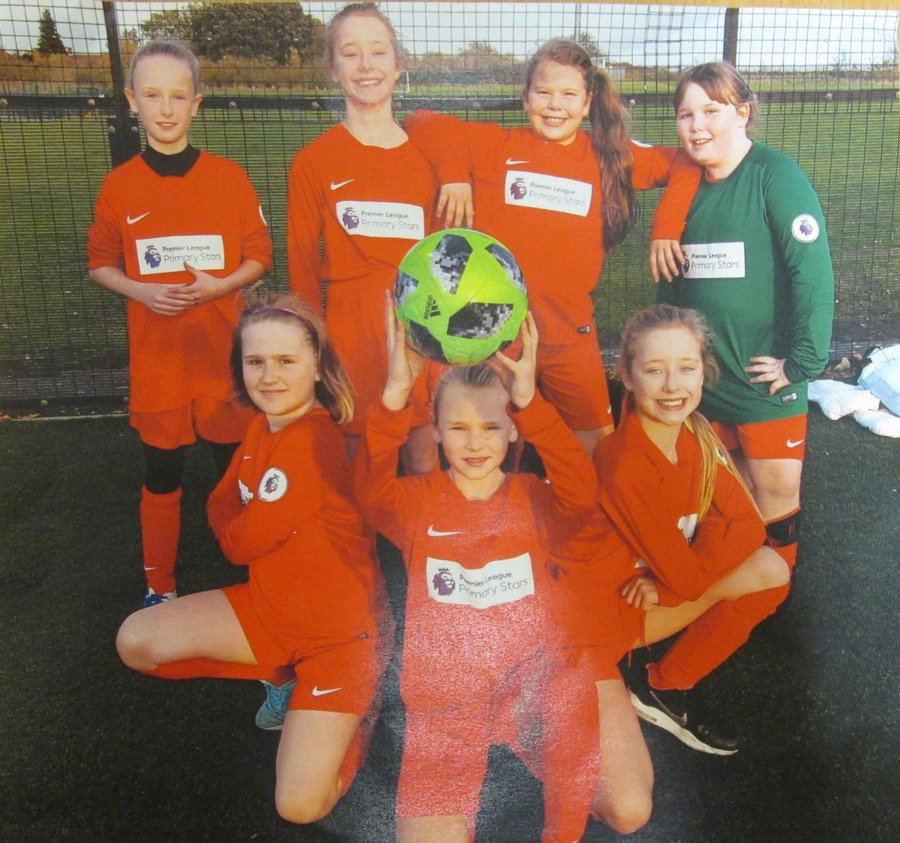 Cross Country Competition October 2018
English Institute of Sport Sports Festival 6th July 2018
Year 5 and 6 Boys Football Festival 26th September 2018
Year 5 and 6 Cricket Tournament June 2018
Year 3 and 4 Cricket 6th June 2018
Cricket Competition - Wednesday 23rd May 2018
A team of Yr 5/6 girls took part in a Cricket Competition. They competed against 9 other schools and came 3rd overall. The girls were amazing and played really well as a team. I am really proud of them. Well done girls! Mrs Gibson.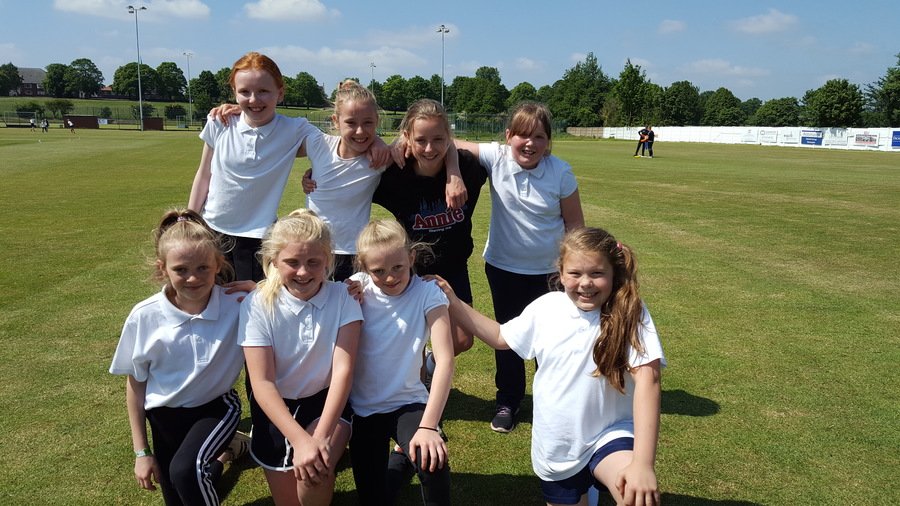 Year 3 and 4 Cricket May 2018
Year 5 and 6 Girls football Festival April 27th 2018
Year 3 and 4 Tennis April 26th 2018
Year 3 and 4 Mixed Hockey April 18th 2018
Orienteering Competition 21st March 2018
On Wednesday 12 children took part in an orienteering competition. The children had to go to Sandal Beat Woods to take part. There were over 176 children in total from different schools around Doncaster. Children were grouped into year 3/4 girls, year 3/4 boys and year 5/6 girls and yr 5/6 boys. The children were given a map of the woods and were then asked to use this to find coloured markers placed around the woods. Once they had found the marker the children then had to read the letter and remember this, children then used the map to help them find their way back to the holding circle.
The children really enjoyed taking part in this activity and were able to find some of the markers. Well done to everyone that took part.
Inclusive Football Competition - 09.02.18
On Friday 9th February, a selected group of children were invited to the School Games football tournament at the Keepmoat Stadium. The children took part in 4 matches and with it being 5-a-side, learned the importance of taking turns and encouraging other members of the team.
The children also participated in football skills and drills with members of the Doncaster Titans.
Impact
The children had chance to take part in a tournament with other mixed-age children. The children were selected as they do not usually play within the school team, and so thrived in a new competitive (but friendly and sportsman-like) environment. The children all reported loving the event, with comments such as, "I can't wait for the next one," and, "I'm going to practise my new skills at home tonight."
We are all very excited for the next inclusive tournament in July!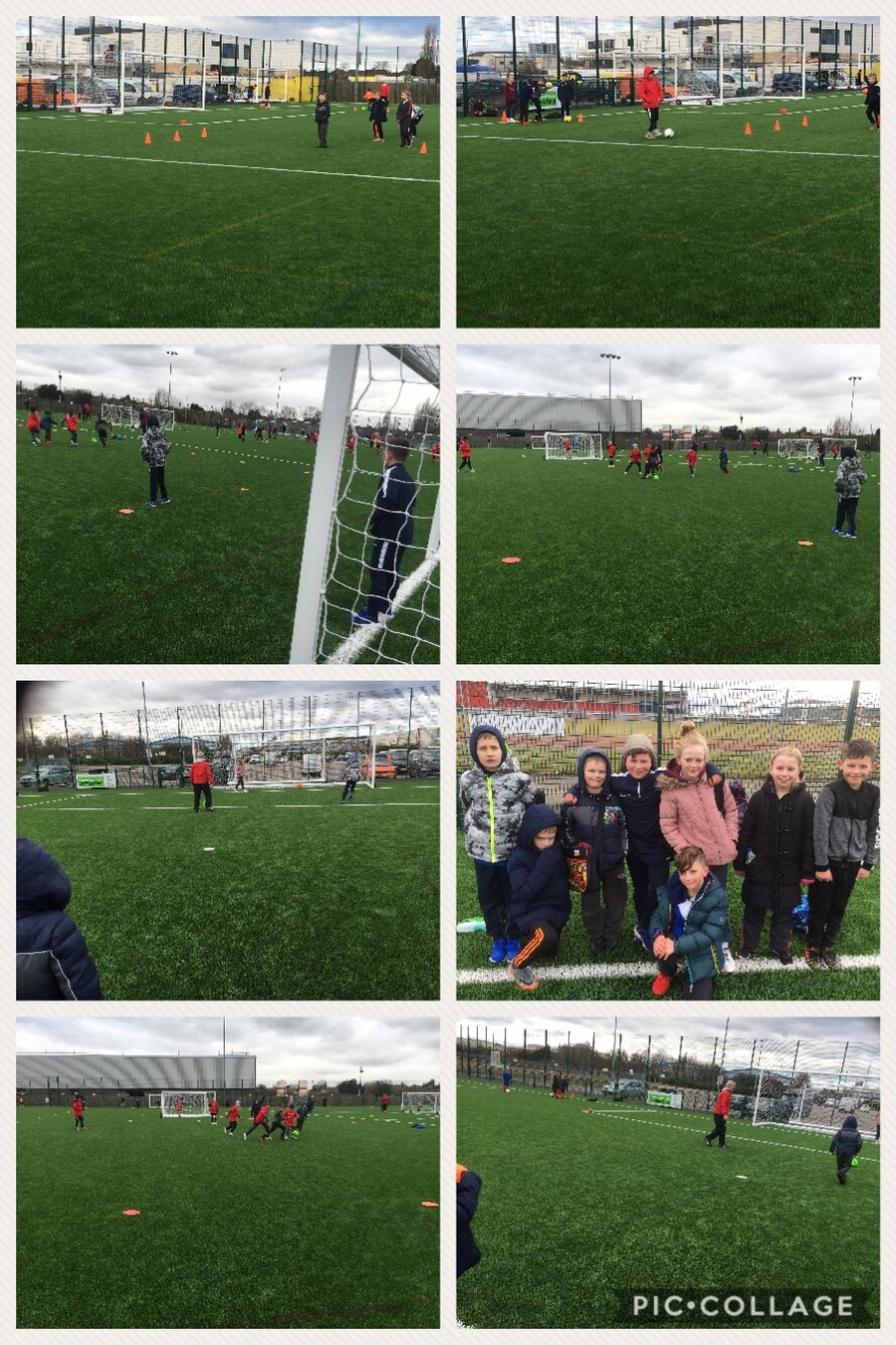 KS2 Girls Football Festival - September 2017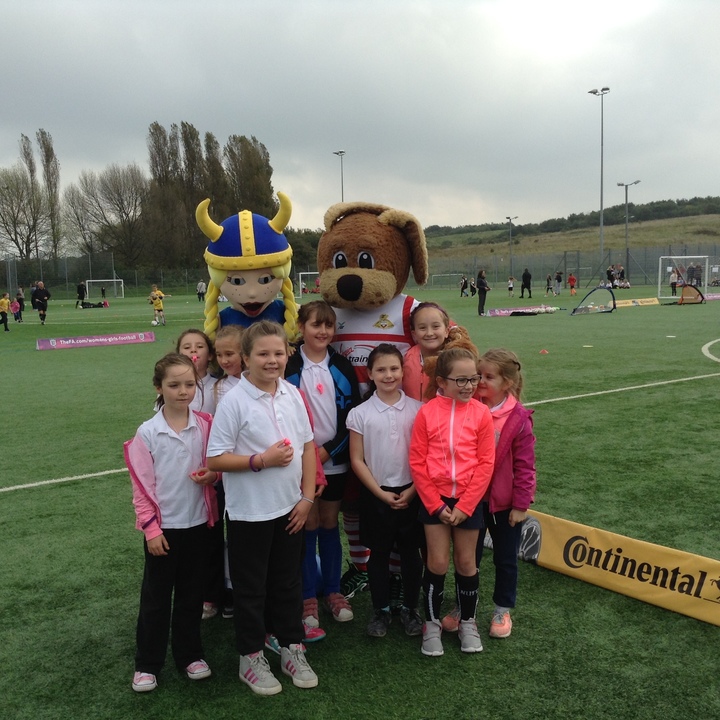 Some of our Children competed in a cricket competition and they won all 6 of their matches!
They were the overall winners. Well done!!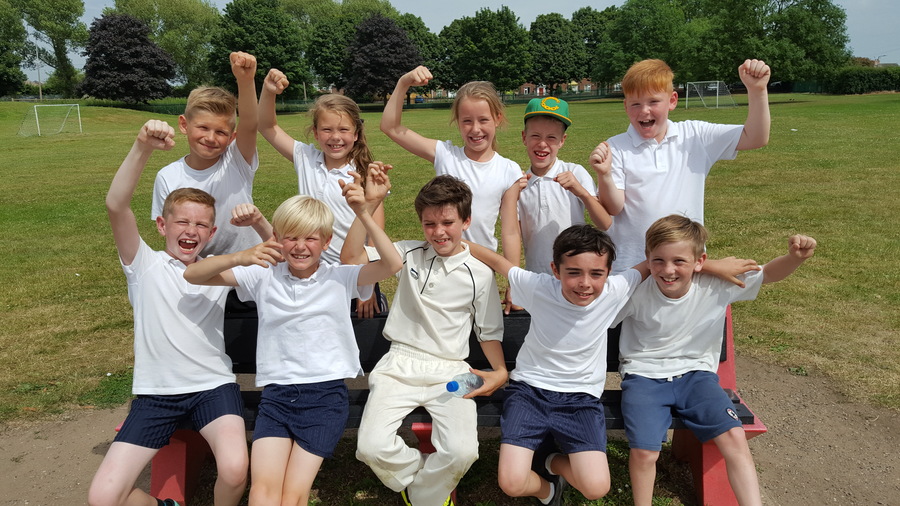 Athletics Competition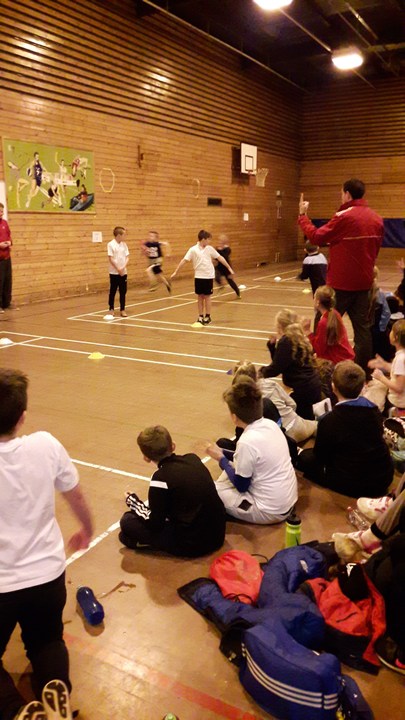 Year 5 took part in an Athletics competition February 2017 with other schools and thoroughly enjoyed representing St Josephs