End of Year Progress Assembly
100% Attendance Winners 2017/2018
In July, we once again rewarded a random selection of both pupils and staff with 100% attendance, with lunch at Pizza Hut.
On Wednesday 19th July, we held a progress assembly to celebrate a range of achievements throughout the year!
Thank you to all the parents who joined us to celebrate - please comment on what you thought of the day in the box at the bottom. We would love to hear what you thought!
Progress Cups
Each teacher was asked to select a pupil who would be the winner of a progress cup.
The progress cups have been awarded to children who have made excellent progress in any area. This could be academic, with confidence, with friendships... anything.
The teachers each selected one pupil. Their pictures are below.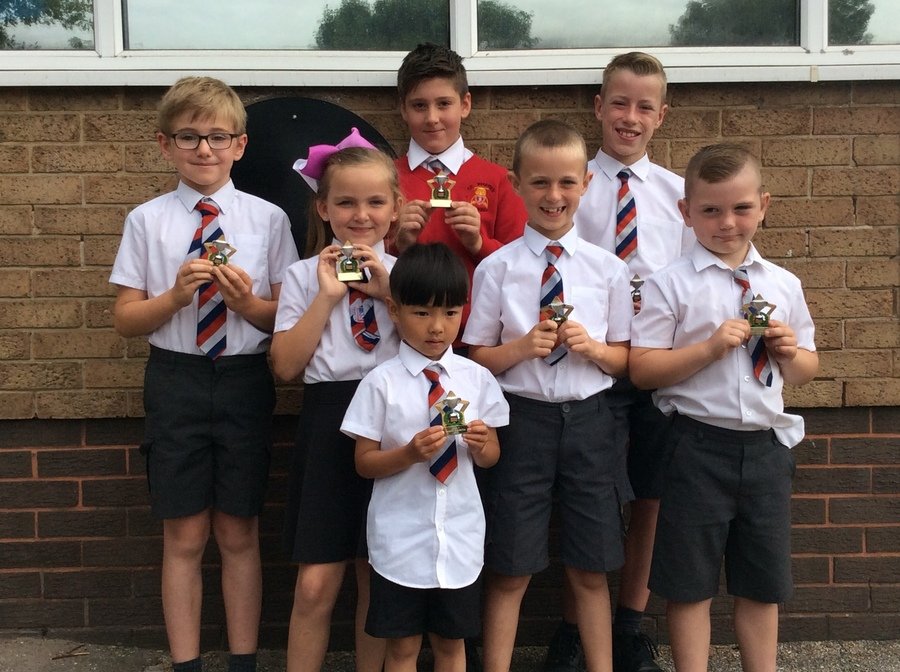 Multiple Year's 100% Attendance Winners
Each year, we will celebrate multiple years of 100% attendance for children who are leaving the school - Year 6 or moving to a new school.
This year, we had 2 winners.
One of the girls had 2 years of 100% attendance during her time at St Joseph's.
The other had 4 year's 100% attendance.
The girl's both received a special award and certificate for this amazing achievement!
Well done!
100% Attendance Winners 2016/2017
On Friday 14th July, 18 children went to Pizza Hut for lunch to celebrate their amazing attendance over the 2016/2017 year.
These children have been in school every day this year, and also have excellent punctuality.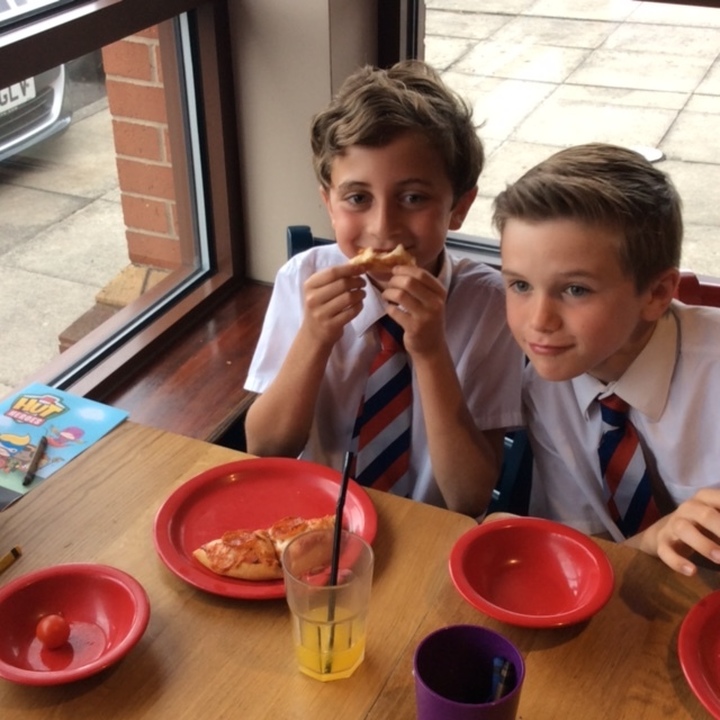 Well done to...
Emilia, Luke, Oliver, Dylan, Danyl, Scarlett, Isabella, Zack, George, Oliver, Ben, Hannah, Harvey, Grace, Olivia, Jonathan, Erin and Lola
Who are our 2016/2017 100% attendance winners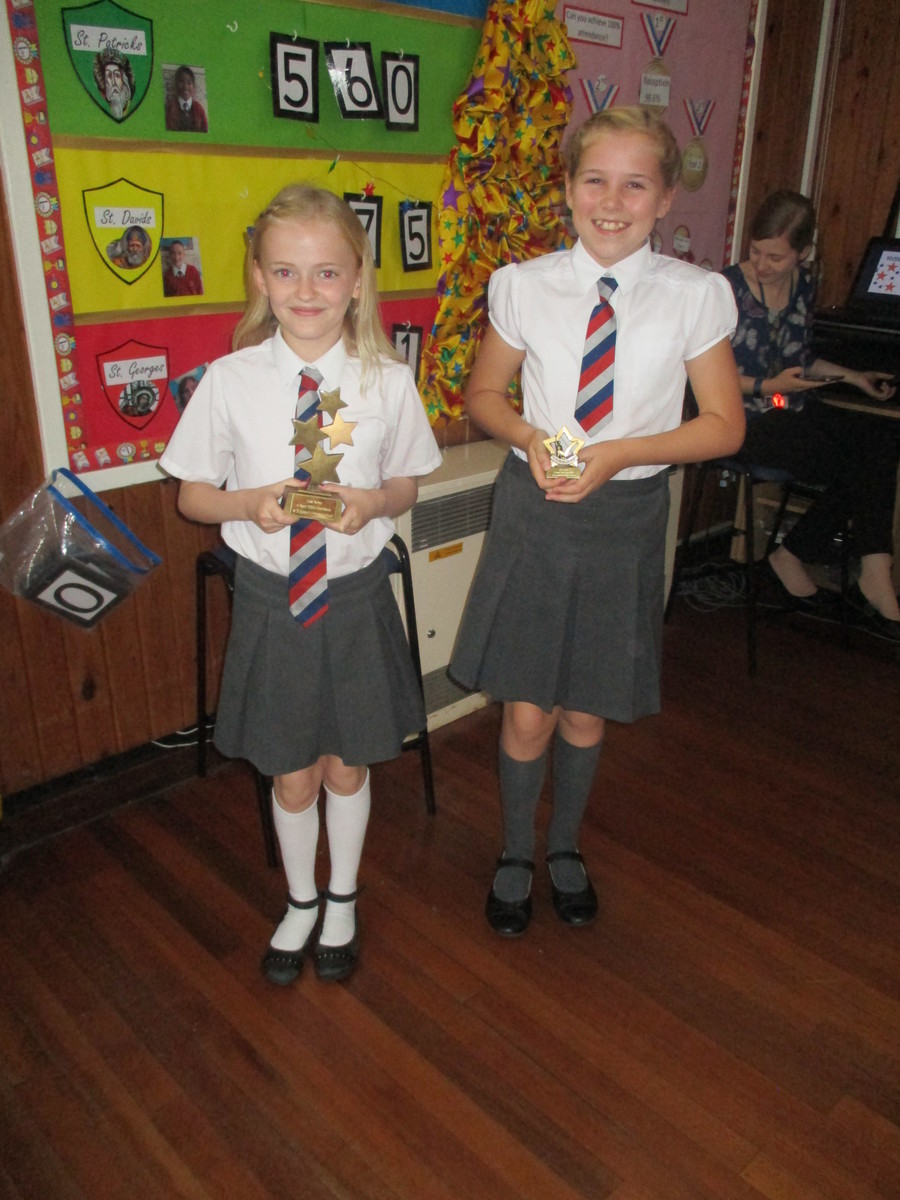 Class Attendance Winner for 2016/2017
Well done to Class 4 who were the attendance class winner for 2016/17, with an attendance of 97.3%.
The class all had an extra playtime to celebrate.
Attendance Winners for Summer 2
We also celebrated the children with 100% for summer 2 and had our half termly draw for a £10 book voucher. Well done to our winner, pictured below. Let us know what you buy with your voucher!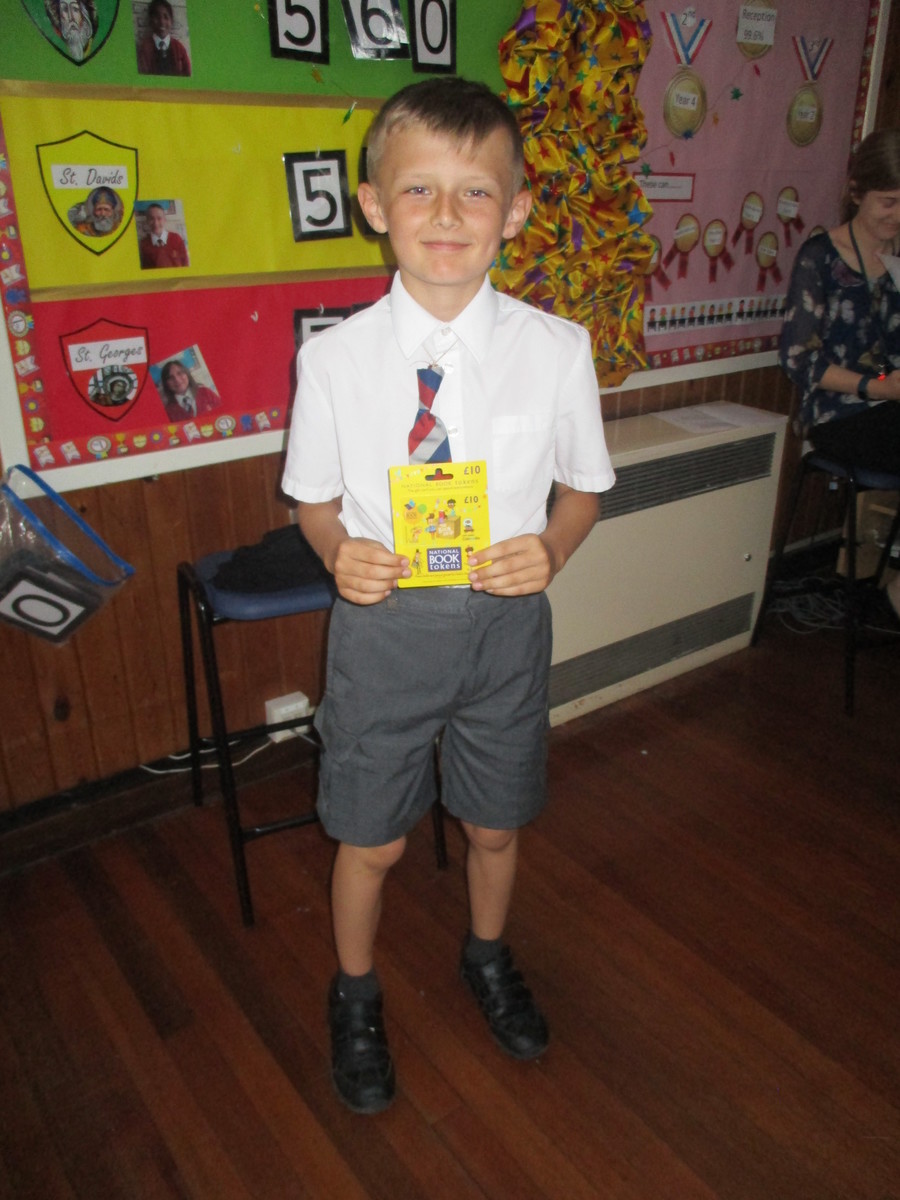 Playground Leaders
Our Playground leaders are fantastic! They dedicate their own play times to helping other children.
This year, they have done a fantastic job.
Our playground leaders will all receive a special medal to say thank you and well done for all their hard work!
Well done to you all!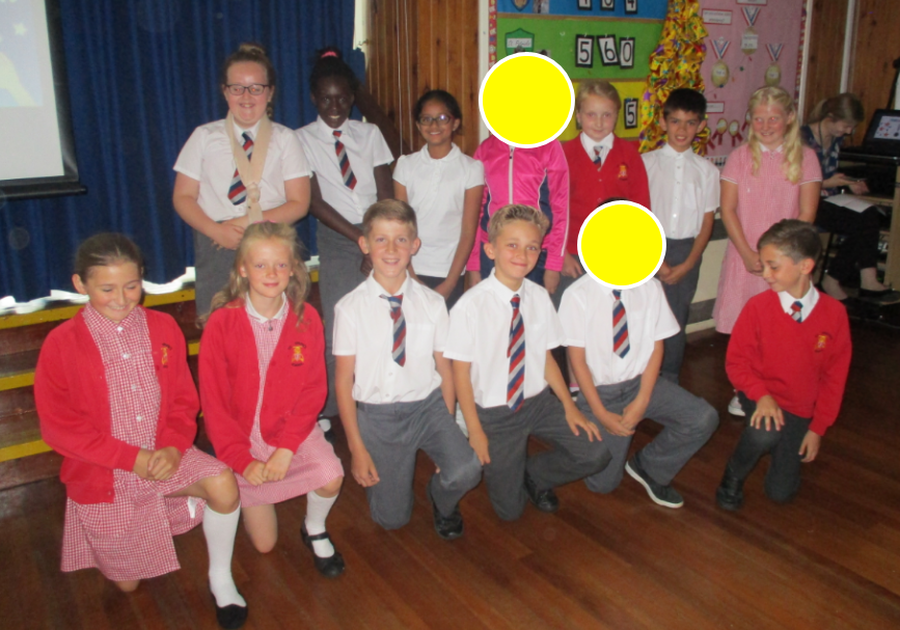 Sports Day Winners
Well done to all the children for their fantastic effort's at Sports Day yesterday!
Congratulations to 'St George's Team' who are the winners of the cup.
In addition to the winning team games, we also held individual races. Well done to the children below for winning their group races. A few school records have been broken! Well done.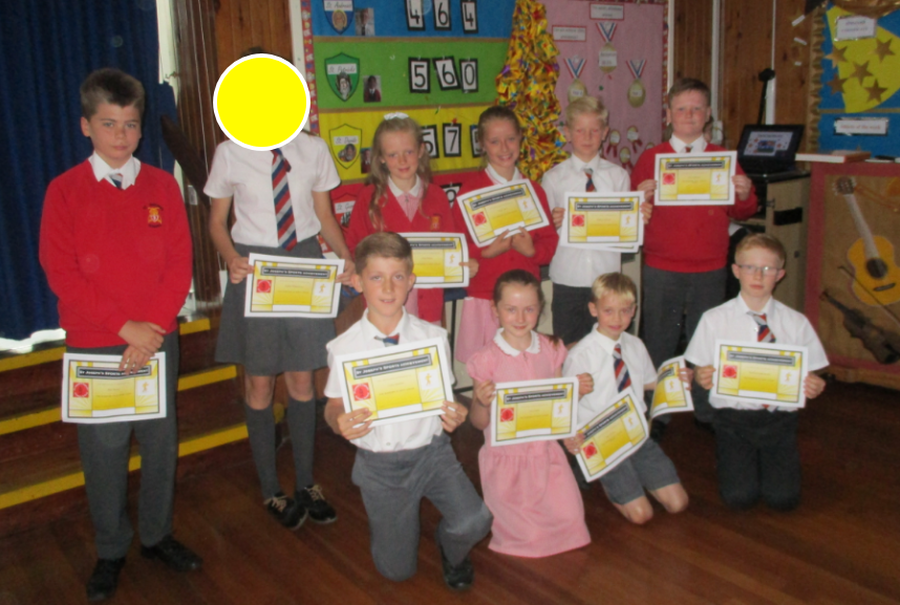 Other Awards
Well done to the children who took part in the Active Fusion festival and the Catholic Cup. You did us all proud and were excellent sports men and women!
Goodbye to Mrs Patterson
One of our Teaching Assistant's, Mrs Patterson shared her last day with us on Wednesday. We wish you lots of luck and we will miss you! Please keep in touch.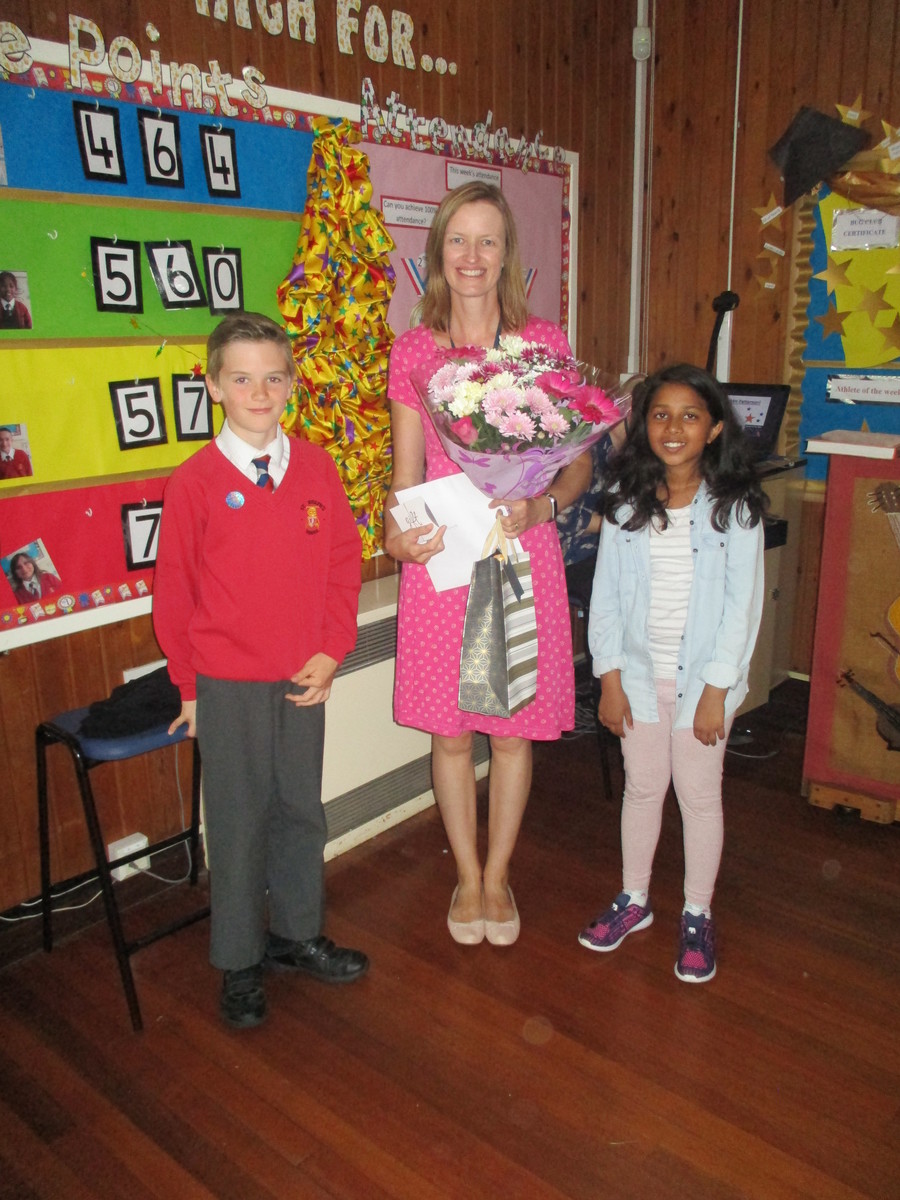 Comments (0)
There are currently no comments.