Black History Month
Rebecca Gough on: Black History Month
We have done lots of work about Harriet Tubman today.
Made notes, created a human timeline and created a wanted poster for her.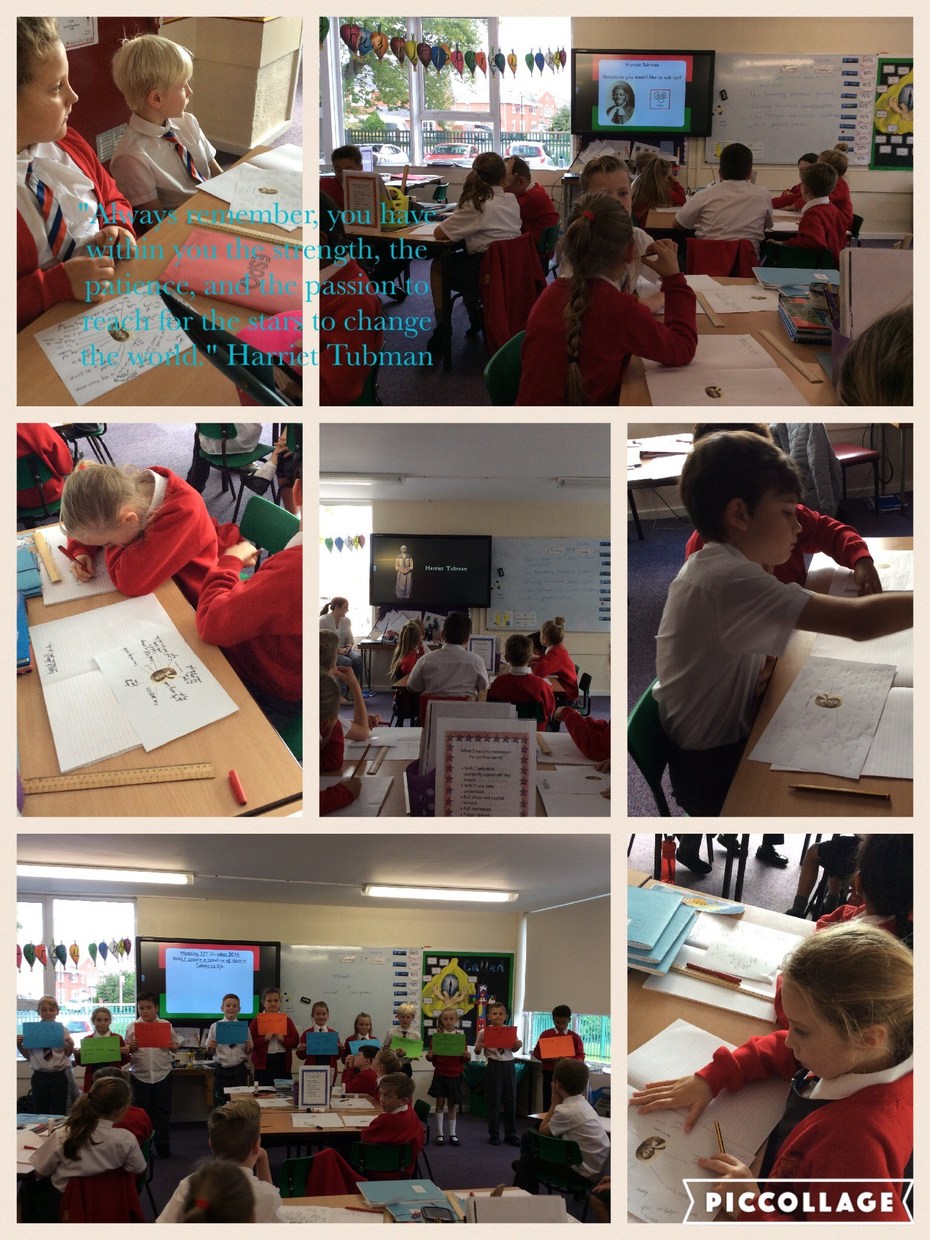 ---
Rebecca Gough on: Black History Month
We watched a clip from the BBC Bitesize website about Harriet Tubman and made notes about her life as we watched.
We used our notes and research from homework to create a human timeline of Harriet Tubman's life.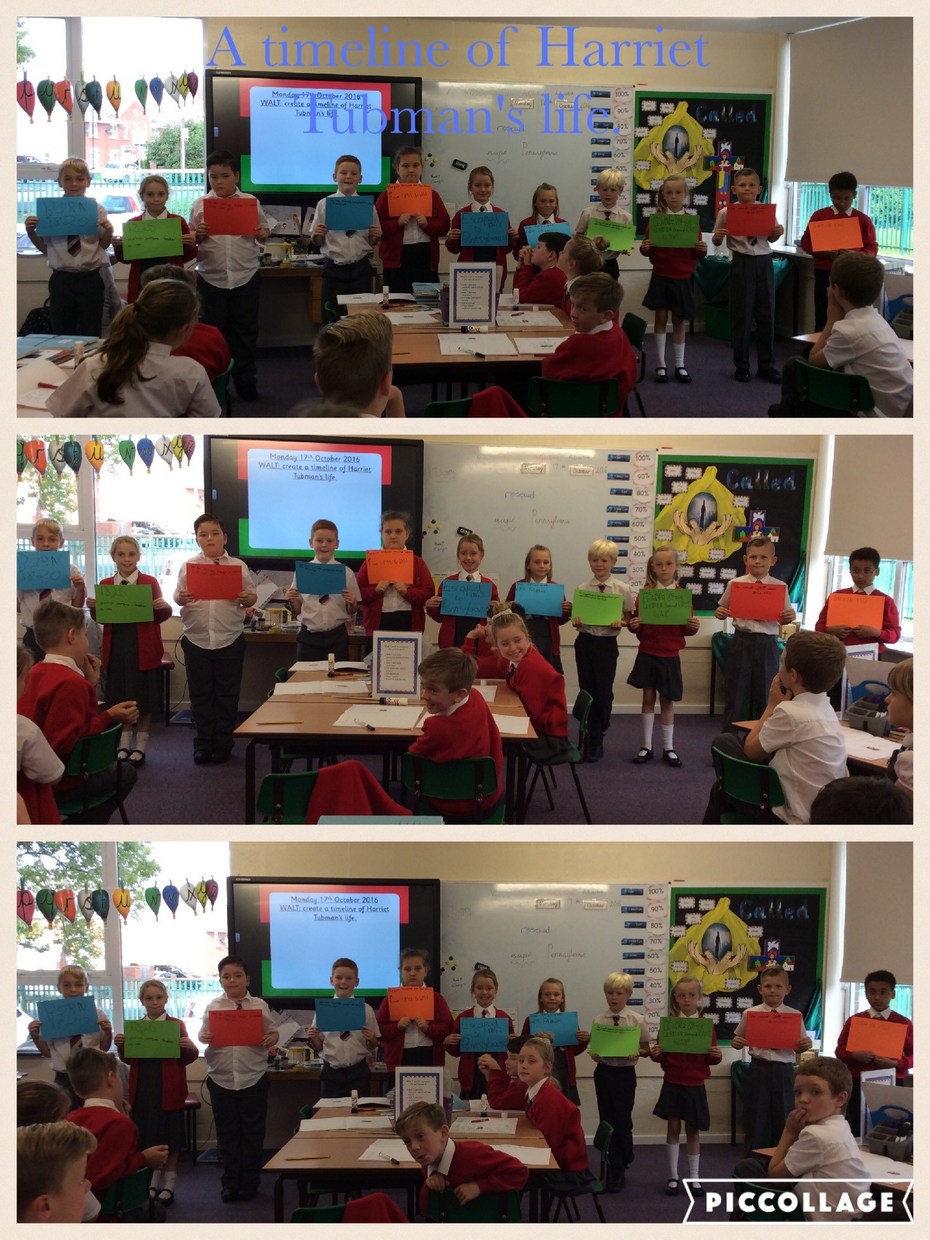 ---