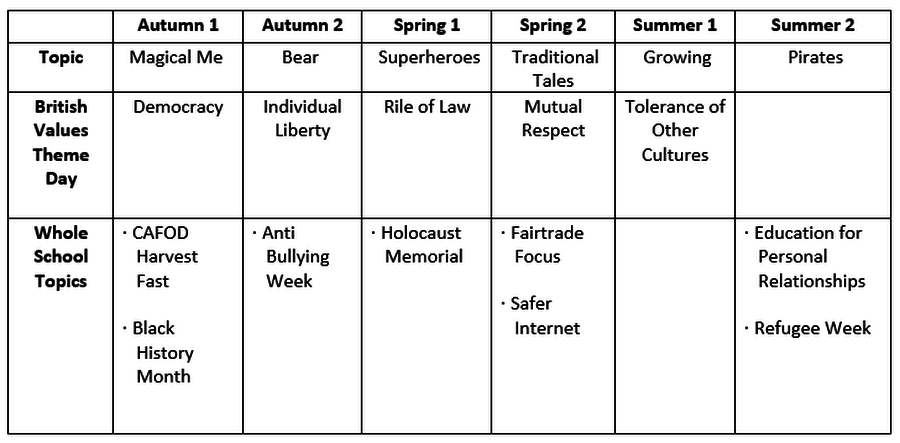 April 2018 - Parents Stay and Read
Summer Term (1) 2018 - Topic Newsletter
Spring Term (2) 2018 - Topic Newsletter
Spring Term (1) 2018 - Topic Newsletter
Autumn Term (2) 2017- Topic Newsletter
Autumn Term (1) 2017
Welcome to our new Reception children and parents!
The children are settlng in really well!
Our topic this half term is 'Magical me?'
Literacy
Our class role play area has been set up as a baby clinic. The children have been examining and looking after the babies.
Reception's Baby Clinic
R.E.
The R.E. curriculum will focus on birthdays and the importance of their family and name. Children will also learn 3 prayers that we say daily.
Topic
The children will learn about babies and how they grow into children and adults.
They will paint their own portraits and use a computer programme to make a face.